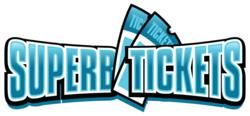 SuperbTicketsOnline.com has reduced the prices of tickets for upcoming Broadway performances
MIlwaukee, WI (PRWEB) May 25, 2013
This very amusing Broadway musical based on two Mormon missionaries has won nine Tony Awards and garnered a great deal of critical acclaim for the story, the catchy, toe-tapping score, and the mesmerizing choreography. The production has been running on Broadway since its premiere in 2011, and it has achieved such popularity that it continues to appear there today and for months to come. SuperbTicketsOnline.com has reduced the prices of tickets for upcoming Broadway performances, and theatergoers with limited budgets will still be able to attend a show that will have them laughing through the entire performance.
Touring versions of the popular production have also been taking place in theaters across the United States. These presentations have been affording theater buffs the opportunity to see the show when they cannot attend a Broadway production. BOM is appearing at numerous U.S. theaters at the present time or in the very near future, and these presentations include showings in such cities as Baltimore, Maryland; Atlanta, Georgia; Charlotte, North Carolina; Louisville, Kentucky; Costa Mesa, California; Omaha, Nebraska; Houston, Texas; Orlando, Florida; Philadelphia, Pennsylvania; Providence, Rhode Island; Seattle, Washington; and Washington, D.C. The musical is also scheduled for Toronto showings that are taking place at the current time and continuing until June 9. The Bank of America Theatre in Chicago has a limited engagement of the show that is scheduled to wrap up on October 6.
The cast recording of the original Broadway production, which was released in May of 2011, reached the number three position on Billboard charts, making it the highest-charting cast album for a Broadway show in more than 40 years. The album also won a Grammy for Best Musical Theater Album.
BOM has been receiving such positive reviews that theatergoers across the country have acquired quite an interest in seeing the show, in some cases quite possibly more than once. In various locations where the musical has appeared, performances were extended to include additional shows due to such high demand for Book of Mormon tickets. Musical theater buffs who have yet to obtain seats for an upcoming show are urged to do so while tickets are still available.
About Us
Online ticket buyers can obtain Book of Mormon tickets at SuperbTicketsOnline.com. Find also Wicked tickets, Matilda tickets, and many others for a variety of theater shows.