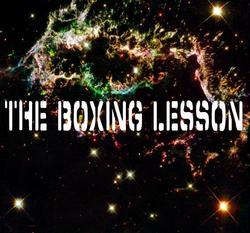 Wild Streaks & Windy Days
Austin,TX (PRWEB) June 19, 2008
The Boxing Lesson has proudly announced their "Dark Side of the Moog" tour in support of their full length LP "Wild Streaks & Windy Days" which was released on the band's own Big Bigness Records. The tour sees these masters of modern psychedelia heading out West with shows in Los Angeles, Long Beach, Fresno, Stockton, Merced, San Francisco, Las Vegas and Albuquerque and a homecoming appearance at the Exit Music Festival being held in Waterloo Park in Austin.
Wild Streaks and Windy Days has been garnering rave reviews since its release during SXSW. After achieving headlines like "Most Interesting Bands to See this Summer" from Cultural Spill and impressing Side One Track One with "how epic their sound came off in a live environment", the band looks forward to showcasing their live explorations of their album on the road. Lead Boxer Paul Waclawsky says to check out The Boxing Lesson live if you like classic rock, indie rock or electronica. "We are doing a something a bit different than most three-piece bands by the using classic guitar tones and multiple synthesizers to create a huge dynamic sound with epic songs that seem to be coming from more than three people."
Wild Streaks and Windy Days is available on Itunes, CD Baby and Amazon. Of Course you can see the band at these upcoming dates:
June 21 - The Boxing Lesson & The Loyalty Firm Present "First Day of Summer Festival" @ Guero's Oak Garden - Austin, TX (Hosted by KUT & Sponsored by NORML and FREE)
June 23 - Viper Room: Check One...Two presented by Indie 103.1 - Los Angeles, CA
June 24 - The Prospector: Pull Your Pants Up Night - Long Beach, CA
June 26 - Tokyo Garden - Fresno, CA
June 28 - Club Infinite - Merced, CA
June 29 - Make Out Room - San Francisco, CA
June 30 - Spaceland - Silverlake, CA
July 1 - The Beatles Revolution Lounge @ The Mirage - Las Vegas, NV
July 2 - Atomic Cantina - Albuquerque, NM
July 5 - Exit Music Festival - Austin, TX
July 18 - Emo's - Austin, TX w/The Warlocks
July 26 - D-Fest: Continental Stage - Tulsa, OK
Sept 20 - Pecan Street Music Festival - Austin, TX
The band expects to tour throughout the year, Paul Waclawsky says, "The Boxing Lesson is setting our sights on a Midwest tour at the end of the summer, an east coast tour in the fall for CMJ and another west coast run by the end of the year. So, keep your eyes and ears open, The Boxing Lesson is coming for you!"
With the wave of early success seen on Wild Streaks and Windy Days, The Boxing Lesson looks forward to playing this music, pushing their musical boundaries and making more music. The Austin proud band has been adopted by the Denny's All Nighter Filter Magazine Promotion after winning a contest and earning over 400,000 votes. The Boxing Lesson will be doing a series of After Parties and enjoying some late-night food while on the road. This is the first of many soon to be announced sponsorship and licensing partnerships related to Wild Streaks and Windy Days. Come out, see the band, meet us and hang out with us. Until then, we will see you on the Dark Side of the Moog.
For additional information, press materials, interview requests, radio and press placement, CD reviews contact Ryan Cano at The Loyalty Firm 512.905.0528
Other Links for The Boxing Lesson:
http://www.youtube.com/theboxinglesson08
http://www.sonicbids.com/theboxinglesson
http://www.imeem.com/theboxinglesson
About The Loyalty Firm:
The Loyalty Firm is a Management and Publicity company run proudly in the heart of Austin, TX. The Loyalty Firm prides itself in working with only quality artists that make music with a career vision, a career minded work ethic and make incredible music. Specializing in management and publicity for indie artists, The Loyalty Firm was founded by Ryan Cano in 2005 and proudly added flagship artist The Boxing Lesson in 2008 to a management lineup that has included Aster, Black Box Opera, Midnight Assembly and publicity work done for Aster, Built by Snow and The Boxing Lesson.
For The Boxing Lesson contact management:
Ryan Cano, Owner
The Loyalty Firm
A Management & Publicity Co.
Austin, TX
Ryan @ NOSPAMtheloyaltyfirm.com
512-905-0528
Legal: David W. Prasse, P.C.
College Radio Promotion - Nina Wilson, Apples & Cats Media
###