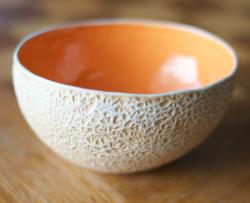 Austin, Texas (PRWEB) October 01, 2011
Josiah and Lauren Lowe returned to their hometown of Austin after graduating in May from Stephen F. Austin State University. They desired to open a shop that would help support artists' hard work. Working all through the summer and with lots of help from family and friends, The Burlap Bag opened its doors in September at Guadalupe and 30th Street.
A wide variety of unique handmade items are available at The Burlap Bag:
-Earth friendly items (glass straws, reusable sandwich bags, recycled sweater pillows)
-Home décor (large art prints, couch pillows, birch coasters, tea towels)
-Clothing and accessories (screen printed shirts, thai fishermen pants, crocheted hats and scarves, phone cases)
-Scented items (soy candles, hand poured soaps, lip balms)
-Other items such as baby accessories, hand bound journals, feather hair clips
A huge hit are the vegan soaps in the shapes of food. There is cupcake soap, waffle soap, bacon soap, and many other fun food lookalikes. Another favorite are the ceramic bowls in the shape and texture of cantaloupes and honeydew melons.
The Burlap Bag has a growing fan base through Facebook, and was even given a shout-out on Facebook and Twitter by the very anticipated package-free grocery store in.gredients. Many have compared The Burlap Bag to Anthropologie or a brick and mortar version of Etsy.com.
Located across the street from Trudy's at 30th and Guadalupe, The Burlap Bag has a great location. While the shop has items from Austin artists, there are other items from artists in New York, California, Illinois, and other countries like Ukraine.
For information about the shop's items and artists, go to theburlapbag.com.
The Burlap Bag is located at 502 W. 30th Street in Austin, Texas.
###