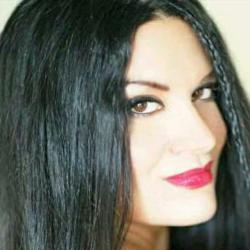 As a business owner, it is important to have a driven team that will help you grow, network and have fun. That's the kind of synergy I expect.
Newport Beach, CA (PRWEB) August 23, 2012
Lisa Caprelli brings successful business experience on the new talk radio show The Business Experience Show on KLAA AM830. Recent entrepreneurs include radio personality Kerri Kasem, professional heavyweight boxer David Rodriguez, The Late Late Show regular Josh Robert Thompson, private investigator Tom Martin, Eloquent Magazine, probate and trust lawyer Ted Hankin, chiropractor Dr. Michael Pangelinan, and media expert Michael Lloyd. Radio guests share their real life trials and tribulations of their own business journeys. Audiences learn marketing tips that work, how to increase business rankings through social media such as Twitter, Facebook and YouTube, how to position and be branded with today's video technology and more.
When Caprelli is asked her purpose for the show, she states," Being a business owner is an American Dream. People often say they have a great idea for a new business, however, it is the execution of the idea that has value. The Business Experience Show brings on guests who have stories about investing their blood, sweat and tears and the glory behind it. The radio show is a platform for the entrepreneur to share their business experience because they love what they do while sharing common business trials and tribulations."
Caprelli helps market different types of businesses and targeted industries. Her team helps professionals with digital strategy and marketing. "It is important to position yourself effectively in the marketplace, network and create plans with an exit strategy in mind," Caprelli stresses.
"We eat, breathe and sleep our business. Business owners sometimes feel they are alone in their struggles and can't go at it alone. Taking appropriate steps, goals and measures requires guidance. You need someone you can trust to share important real life business points with," says Caprelli. What most entrepreneurs don't realize is that they are not alone. "I have had to personally build my own foundation from ground zero when the market changed in 2008. I can relate to the business owner who has passion, drive, and love for what they do, but just needs the right team. I love helping others reach their dreams to create a life by design."
The radio show and introduction to Caprelli's marketing team bring out real life perspectives. "Our interviews show the audience that they share common business owner traits. I want the audience to connect with our guest more as a peer. People will most likely help your business grow if they like and trust you. The show gives a third person perspective of the entrepreneur by getting to know its business in an entertaining way," adds Caprelli. "Surround yourself with people who are successful and copy their traits. Save yourself time by not reinventing the wheel."
Businesses that are doing very well can benefit from the radio show. Audiences enjoy hearing success stories and the hard work it takes to persevere in their business journey.
The ideal radio show guests include: CEO's, doctors, athletes, celebrities, musicians, dentists, lawyers, restaurant owners, retailers, magazine publishers and others who have business experience to share. The Business Experience Show with Lisa Caprelli can be heard Sundays on KLAA AM830 or anywhere in the world at AM830.net. For show times and air dates visit their website.