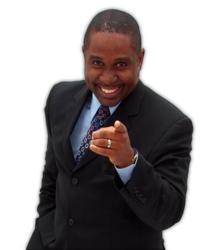 "It's the fear I call LEADERSHIPphobia that's stopping employees from asking for raises, requesting promotions and volunteering for the kinds of extra responsibility that fast-track career progress."
Indianapolis, IN (PRWEB) May 22, 2012
For many people, the boss is anything but a best friend. It just wouldn't be natural: the boss isn't just a colleague, and he (or she) is more than a team leader. He's the person who decides whether someone gets the praise they deserve, the promotion they desire or the bonus they expect. He's also the person who decides whether their next paycheck will be their last and whether they'll be tossed out on their ear at the end of the month. The boss is someone who holds a great deal of power over people's lives and for many people, the boss is now an object of genuine fear. That fear has become the main obstacle to career progression for thousands of people.
"For most people, whether or not they achieve their career goals will depend solely on the subjective opinion of the person directly above them. That's very frightening." Explains Jamahl Keyes, a author, speaker and Leadership Development expert who has helped dozens of people overcome the fear of showing their Leadership Development and Team Building skills on and off the job. "It's that fear that's stopping employees from asking for raises, requesting promotions and volunteering for the kinds of extra responsibility that fast-track career progress."
On the other hand, he adds, it's always the brave souls who aren't afraid to show their leadership capabilities who always seem to do the best not only on the job but also in life.
Keyes has helped people for over 15 years overcome their fear- a condition he calls leaderphobia. The key to stop worrying about the boss's opinion, he says, is to start believing that your immediate superior is looking and yearning for people that have the necessary leadership development and team building skills to make their job easier- and by demonstrating these skills on a daily basis you position yourself for success. "It is possible to beat boss-fear," says Keyes, "and achieve all your career goals."
For more informative and entertaining interview about "Leaderphobia", call Jamahl Keyes at 866.230.9808.