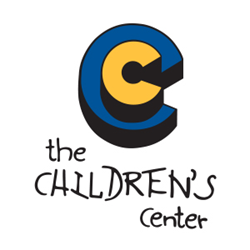 "Foster parents literally change a child's life, but unfortunately, there are more children in need of foster care than there are available homes."
Detroit, MI (PRWEB) April 27, 2016
There is no substitute for a loving and caring home, but this is the reality for thousands of children across metro Detroit. In Michigan, more than 14,000 children are placed in foster care annually. The Children's Center of Wayne County provides foster care services for approximately 200 children on any given day.
Fortunately, foster parents in our community are making the ultimate difference in the lives of these youth. These compassionate and concerned individuals provide urgent and sustaining shelter for children at risk. To draw attention to issues surrounding foster care in metro Detroit, as well as to celebrate the families who take on this awesome responsibility, The Children's Center (TCC) will observe National Foster Care Month in May.
"Foster parents literally change a child's life, but unfortunately, there are more children in need of foster care than there are available homes," says Debora Matthews, President and Chief Executive Officer of The Children's Center. "At The Children's Center, we are working hard to change that in many ways, from making the licensing process more user-friendly, to providing a terrific staff of experts who can help people learn more about becoming foster parents."
TCC will kick off their annual blue ribbon-tying campaign for National Foster Care Month at 10:00 a.m. on Tuesday, May 3, 2016. Hundreds of volunteers will meet at the corner of Woodward Avenue and Michigan Avenue (across from Campus Martius Park, near Starbucks Coffee), then proceed up Woodward to drape Downtown and Midtown Detroit in blue ribbons, the official symbol of Foster Care Awareness Month. Lampposts, storefronts, trees and volunteers will proudly display blue trimming up and down Woodward, stretching from Campus Martius Park through Grand Circus Park and to Ferry Street in Midtown.
The general public is also encouraged to join in this community-wide demonstration of support for foster care. Information about how to participate can be found on The Children's Center website, http://www.thechildrenscenter.com, under Upcoming Events.
The Children's Center is the only agency in Michigan whose child welfare staff is fully trained in Traumatic Stress, and offers an array of programs to help stabilize families and return children to their homes. They also provide Adoption and Respite Care services, as well as Independent Living for teens who have aged out of the foster care system. TCC is unique in offering a one-stop approach to mental, physical, behavioral and developmental services at a single location on their Midtown campus.
Founded more than 85 years ago, TCC provides an integrated care approach to treating the behavioral health, physical health and educational needs of each individual child. Services include psychiatric/psychological counseling, developmental disabilities programs, early childhood education and afterschool programs, foster care and adoption services, infant mental health, family counseling, and crisis care services.
For more information about Foster Care services through The Children's Center visit http://www.thechildrenscenter.com/beafosterparent.
About The Children's Center    
Serving over 7,500 children and families annually, The Children's Center is one of most comprehensive frontline agencies in the State of Michigan. Together with community partners, TCC offers more than 20 interrelated programs that help children and families in Greater Detroit overcome mental, physical and behavioral health, abuse, neglect and poverty challenges—and heal, grow and thrive.