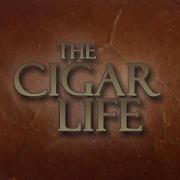 TheCigarLife.net is my source for breaking cigar news and information. I love it! -Daniel Taylor
Birmingham, Alabama (PRWEB) July 15, 2012
Cigars & More of Alabama is proud to announce the launch of their new cigar authority website TheCigarLife.net. This site is a perfect addition to their four premium cigar shops in the Birmingham, AL metro area.
The Cigar Life encourages visitors and cigar enthusiasts to check out articles posted on the website when it comes to cigar lifestyle. The Cigar Life will quickly become the internet's leading source for breaking cigar industry news and an authority on all things related to cigars.
As part of the effort of the industry to build awareness of premium hand rolled cigars, The Cigar Life website is now encouraging internet users and cigar enthusiasts to stop on their site and check out important facts about cigars. They provided a good place for people who want to learn more about cigars and cigar lifestyles.
The main goal of the website is to help people experience anything and everything about the cigar lifestyle. A lot of experts said that many people are trying to look for information about cigars.
One of the main purposes of the website is to help people understand everything about cigars. They made the website exclusively for people who are already smoking cigars. They wanted to form a small community where cigar lovers and enthusiasts can read and discover new things about cigars.
The people who are looking for cigar information and anything about the cigar lifestyle can visit the website. They offer great articles that can provide information on everything that they need to know about cigars. The website is also encouraging their visitors to ask them about anything that they want to see on the website. They can provide suggestions on how to further improve the website and other topics that they want to see.
The Cigar Life aims to build a community where every cigar lover and enthusiast can visit if they want to discover facts and information about cigar brands, cigar types, accessories and other important information about cigars.