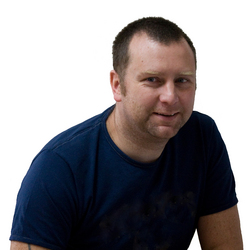 "The quality of our product is of utmost importance to our business. We have and always will have a 'no quibble' approach to customer service – no nonsense, no arguments, no hassle. Just great quality printed textile products and service."
(PRWeb UK) July 27, 2010
Now Darren Davies has joined The Clever Baggers team as the company's quality assurance manager, overseeing the quality of screen printing, heat transfer printing, digital print and print on demand processes , in a move which demonstrates a long term commitment to quality.
The Clever Baggers prints and supplies a range of personalised printed textile products including jute bags, cotton bags, hessian bags, tote bags, Tai Monk Moon Bags, canvas bags, aprons and tea towels.
Darren said: "I am a process engineer by profession with 22 years industrial experience; I progressed into quality management a little under 9 years ago. I have worked across a number of industry sectors in numerous countries, and have a wide experience of processes and management systems."
He added: "My primary goal for the Clever Baggers is to implement and achieve certification to the ISO9001:2008 quality management standard, and to align the existing H&S and Environmental systems into a single management system, which will drive the business forward and provide the platform for continuous improvement and development of our performance and potential. We will also be pursuing certification of our H&S and Environmental systems to BS OHSAS 18001:2007 and ISO14001:2004 respectively."
Darren, who is married with two children, will provide company leadership in the implementation, maintenance, and improvement of a fully integrated management system at The Clever Baggers. He will proactively devise and manage a quality system to ensure compliance with applicable national and international quality system regulations, to ensure that the product the company provides meets customer expectations.
Managing director, Vivian Lacey-Johnson, who has worked in the print industry for more than 20 years, joint owning The Clever Baggers with partner Louise, added: "The quality of our product is of utmost importance to our business. We have and always will have a 'no quibble' approach to customer service - no nonsense, no arguments, no hassle. Just great quality printed textile products and service."
"This is a very exciting time in our growth. We are proud of the business we have built and of the happy customers we work with and we are now ready to begin the next stage of growth for the Clever Baggers."
The Clever Baggers also offers a diverse range of products including children's aprons, decorating and craft products, hessian bags, jute bags, Onya bags, fun design kits, fabrics pens, fabric paints, Organza favour bags. Pre printed designs available include designs be popular designer Anji Allen.
All textile products found on The Clever Baggers' website can be purchased plain or printed with a design or logo. There is no minimum or maximum quantity. That means customers are able to take advantage of the company's print on demand service, ordering just one printed product or a million if they choose.
All print work takes place at the company's Welshpool HQ where its capacity is 20,000 prints per day. Printing methods depend upon designs, the quantity, and the product.
Screen printing is ideal for all products and quantities in excess of one hundred, while digital printing is effective for smaller quantities below 100. Wax based Heat transfer prints are suitable for even smaller print runs. Jobs can be completed in as little as 2-3 days depending on the designs and the customer's requirements.
The company's foundations can be traced back 16 years when the Lacey-Johnsons realised the cotton bag was a 'good thing', a better, more environmentally friendly alternative to the tons of plastic/polythene bags that are given away and subsequently thrown away each year. The thought of all the wasted energy and resources led The Clever Baggers to think that this situation was not a 'good thing' and very definitely not clever. The Clever Baggers became a company that provided a way to produce long-life, re-usable, and bio-degradable cotton bags for a competitive price.
The Clever Baggers' web shop has a large collection of plain bags which, due to so many people wanting small quantities to apply their own designs onto (either by using textile paints, heat transfer printing, or silk screen printing), together with some printed bags with designs either created by us, or by some up and coming young designers who provide free designs and personalise for customers to use.
# # #