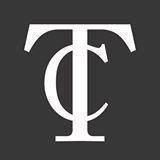 New York, New York (PRWEB) March 27, 2014
TheCollecte.com, the ultimate one-stop online shopping destination for today's stylish consumers, launches its newly redesigned e-commerce platform today. The new platform allows users to access and purchase the freshest and newest women's clothing, accessories, art, and home brands with the click of a button.
Created by two Fashion Institute of Technology alumni, Stephanie Erbilgin and Maria DeLisi-Minichiello, TheCollecte.com is a collection of curated products from up-and-coming designers from around the world. The website is a lifestyle boutique offering only the most unique and interesting clothing, jewelry, accessories, art, and home décor.
"After college, I had developed my own knitwear brand and during the process, I learned what it took to become a successful young designer. So I wanted to take my knowledge and expertise and create a company that helps emerging designers build their brands in the public eye, while also making it easy for consumers to find their fabulous products," said Stephanie, founder and president. "Ultimately, TheCollecte.com's mission is to provide an online global platform for the best new designers and artisans and to present a better choice to fashion-forward consumers looking to discover exclusive, well-designed pieces."
Some designers, artisans, and brands include:

Hong Kong-based, exotic leather handbag brand, Laykh Bespoke
LA-based, handbag brand, Hype and Unique
Israeli-based, accessory brand MeDusa
Art gallery owner & designer, Vivian Alexander
And so many more!
About TheCollecte.com
Launched by FIT graduates Stephanie Erbilgin and Maria DeLisi–Minichiello in 2012, TheCollecte.com is a global online destination connecting shoppers with today's newest fashion, art, and home décor brands. Collectors can stay apprised of company news with the newest addition to the team, Miss. Collecte. Miss Collecte manages the company blog as well as provides fashion and style advice. For a complete list of designers, brands, and products, please visit TheCollecte.com. Like us on Facebook.com, view our latest pins on Pinterest.com, and even join the conversation on Twitter.com.