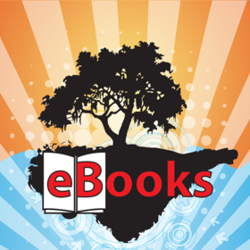 eBooks provide a great opportunity for publishers and marketers alike to take their message to the masses.
Cranberry Township, PA (PRWEB) September 19, 2012
With the aim of helping clients claim space on virtual bookshelves worldwide, The Content Authority today announced the launch of their official eBook service. The company established the customizable service so individuals and businesses can move their campaign initiatives forward without the limitations many other providers impose.
"eBooks provide a great opportunity for publishers and marketers alike to take their message to the masses. We have positioned ourselves to be the best aid in supporting individuals through the entire writing process. We believe this will provide a tremendous amount of value and opportunity for our clients and writers," said Shawn Manaher, founder and President of The Content Authority.
Many marketers now leverage eBooks as a powerful marketing tool for lead generation and passive income creation. However, there is still a major gap in content quality and the value businesses add to the marketplace. The Content Authority understands the level of involvement and time required for the in-depth research and writing of a high quality, effective eBook, which is why they have created a service designed to remove the hassle and stress of eBook development. Clients are able to focus on the publishing and promotional aspects of eBooks, while the company effortlessly takes their ideas from concept to creation.
Besides professional content written by experienced and talented authors, service features include a negotiable pricing structure, delivery and status updates, as well as editing, formatting, and cover design services. Thanks to fast turnaround times, clients are able to start raking in revenue in almost no time at all.
"The quality of the ebooks I ordered was top notch and delivered extremely quickly. I was able to upload it to Kindle with no problems at all and start selling as soon as it was approved a few days later. I would highly recommend this service!" said Mike Omar from Make Money from Home LIONS CLUB.
With the ever-growing popularity of eBook strategies as a springboard for online campaigns, many individuals and organizations cannot afford to ignore the benefits digital publications offer as both a branding and promotional tool. The good news is that eBook sales are growing annually, and they are relatively inexpensive to produce. The Content Authority's service offers an ideal solution for industry professionals who want the flexibility of a customizable eBook package without a crippling price tag.
About The Content Authority
The Content Authority is a leading custom content provider specializing in writing services, submission services, and content management. Their main goal is to provide businesses and individuals with affordable, high quality products and services that strengthen their marketing campaigns. TCA delivers truly personal attention and exceptional customer service to both current and prospective clients. With an integrated and progressive approach to content creation and management, entrepreneurs can ensure they drive their business forward.
For more information, please contact support(at)thecontentauthority(dot)com.
# # #