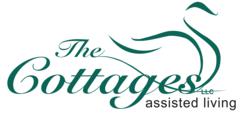 Shawano, WI (PRWEB) April 02, 2013
Cara Peterson, General Manager of The Cottages Investment Group, LLC is pleased to announce the hiring of Tom Kosman as the new Community Director for their Shawano assisted living facilities. Tom will become the Community Director for The Cottages on Golden Pond, a Residential Care Apartment Complex serving 32 tenants and The Cottages Memory Care facility, a newly opened assisted living facility that specializes in Alzheimer care. Both facilities are located at 103 & 113 Madison Way in Shawano, WI.
Tom is a graduate from the University of Wisconsin Milwaukee, a Certified Occupational Therapy Assistant and a Certified Nursing Assistant, originally from Green Bay.
Tom will be welcomed to The Cottages on Wednesday, April 10th with a special Meet and Greet for area Health Professionals at 12:00PM (noon). Another private Meet and Greet is planned at 4:30PM for the Cottages tenants and staff, family and friends.
Cara Peterson shared, "Tom is an exciting addition to our Management Team and his experience will benefit our tenants, staff and our company greatly. With the recent expansion of our company in October 2012 to include The Memory Care facility, The Cottages has been able to create a few more area jobs including a Nursing Position, Admission Coordinator, Activity Director and several caregiver positions."
"It's a wonderful feeling to watch our employees and company grow and offer new opportunities. I'm very proud of the care they provide and the reputation they have built for themselves and The Cottages as an excellent healthcare and assisted living provider," also stated Cara.
For further information on The Cottages location and services offerred, visit http://www.thecottagesongoldenpond.com or call toll-free 1-866-447-3838.
The Cottages on Golden Pond, located in Shawano, WI, opened their first assisted living facility in summer of 2009 and finished construction on a facility dedicated to Memory Care in October 2012. Both facilities are privately owned and operated, priding themselves on family focused excellent care in the fields of senior housing and assisted living specializing in Alzheimer care.