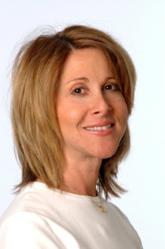 Vegetarians who have been missing their sunny side ups are now rejoicing after discovering The Vegg.
Del Mar, CA (PRWEB) March 21, 2012
TheDailyRadish.com is one of the world's most visited Vegetarian blogs. Offering daily tips and news to those enjoying a meatless diet, information can be read directly from their blog, or via a daily digest email.
Today, Jenny Sangler at TheDailyRadish.com published their latest post, titled "A Real Vegan Egg – No Foolin".
Vegetarians and foodie fans can access the new blog post here:
http://thedailyradish.com/a-real-vegan-egg-no-foolin/
In this latest post, Jenny Sangler discusses Tony Bishop-Weston, a famous blogger, chef and author who last year created a scene following the unveiling of the world's first vegan egg. He officially announced it on his blog – World Vegetarian and Vegan News.
The post details that Tony's revelation was indeed an April Fool's joke. It goes on to explain that Rocky Shepeard, a reader of the blog, went on to turn Tony's dream into a reality. Rocky has now officially launched an actual vegan egg, called the Vegg.
"The Vegg is animal-product free as well as gluten free and it's creating an uproar all of its own. Vegans and vegetarians who have been missing their sunny side ups are now rejoicing" says Jenny Sangler.
The blog post lets readers into the true secret of the Vegg's makeup –being made from yeast flakes and a salt called Kala Namak. Containing no soy, no gluten and absolutely no egg in it, it's an ideal substitute for anyone who has allergies to any of those ingredients. Vegetarians and vegans will also be delighted to know that the Vegg has 5.3g of protein, which is nearly equivalent to that in chicken eggs (5.6g on average) yet has far less fat and cholesterol.
The post also highlights the Vegg's contribution to animal welfare:
"The Vegg is all-vegan, which is great news for the more than 250 million egg-laying hens in the US, most of whom spend their lives intensively confined inside barren wire cages" the post says, directly quoting Shepeard.
Wrapping up the post, Jenny Sangler explains that the egg is extremely versatile – with uses ranging from frying right through to a vegan substitute in cookies, cakes and omelettes.
Where can vegetarians learn more? A Vegetarian can subscribe to The Daily Radish for free by visiting their daily tips website at TheDailyRadish.com.
TheDailyRadish (™) thinks this is important information for vegetarians and asks them to Like our Page on Facebook to learn exclusive daily vegetarian tips, recipes, and news about leading a healthy vegetarian lifestyle. "We'd appreciate your help in spreading the word amongst vegetarians," says Jenny Sangler.