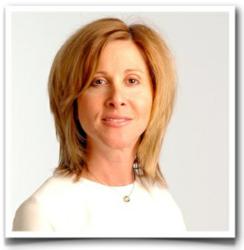 Some celebrities point to the health benefits of a vegetarian diet, while others claim that their lifestyle choice was more of a morality call.
Del Mar, CA (PRWEB) March 30, 2012
TheDailyRadish.com is one of the world's most visited Vegetarian blogs. Offering daily tips and news to those enjoying a diet without meat, information can be read directly from their blog, or via a daily digest email.
Today, Jenny Sangler at TheDailyRadish.com published their latest post, titled "Sexiest Celebrity Vegetarians Make Us All Look Good".
Vegetarians and foodie fans can access the new blog post here:
http://thedailyradish.com/sexiest-celebrity-vegetarians-make-us-all-look-good/
In their latest blog post, Jenny Sangler discusses her recent discovery of PETA's Sexiest Vegetarian Awards. Jenny feels that the media attention these celebrities' vegetarian/vegan lifestyles gest promotes a very positive image.
"Not only do they raise the hip factor of vegetarianism, but some of them have some very compelling and intelligent things to say about why they've chosen to live a vegetarian or vegan lifestyle" she says.
Within the blog post, Jenny also signals her pleasure that a vegetarian lifestyle is no longer perceived as a hippie-style fad. Instead, the vocal and passionate nature of vegetarian celebrities serves to highlight the important moral reasons for living a meat or animal-free life.
Following this, Jenny highlights Alicia Silverstone. She congratulates her for being so vocal about the health benefits of veganism. Quoting Silverstone directly, Jenny publishes the following quote:
"Once I became vegan, my nails were stronger, my skin was glowing, I lost a lot of weight. Going vegan is the single best thing I've done in my life. I am so much happier and more confident. I made a decision based on my moral beliefs."
Other celebrities have also been recognized by PETA for their contribution to a meat-free lifestyle. Jenny mentions a few of them that include Natalie Portman, Woody Harrelson, Kristin Bell, Olivia Wilde and Gwyneth Paltrow.
In her blog post, Jenny praises all of them for brining vegetarianism and veganism into the public arena:
"I may not be fans of all of their movies and I may think celebrities are given a bit too much soapbox time overall, but these celebrities have certainly done their part to raise awareness and up the cache of the vegetarian and vegan way of life" she says.
Where can vegetarians learn more? A Vegetarian can subscribe to The Daily Radish for free by visiting their daily tips website at TheDailyRadish.com.
TheDailyRadish (™) thinks this is important information for vegetarians and asks them to Like our Page on Facebook to learn exclusive daily vegetarian tips, recipes, and news about leading a healthy vegetarian lifestyle. "We'd appreciate your help in spreading the word amongst vegetarians," says Jenny Sangler.
Like this? Check out TheDailyRadish.com last article: New Blog Post from Vegetarian Blog TheDailyRadish.com Announces Innovative Ways to Eat Organically on a Tight Budget