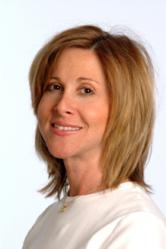 I'd guess that most people become vegetarian or vegan for health or ethical reasons, and it's less likely that people would become a vegan for the sake of vanity alone.
Del Mar, CA (PRWEB) April 05, 2012
TheDailyRadish.com is one of the world's most visited Vegetarian blogs. Offering daily tips and news to those enjoying a diet without meat, information can be read directly from their blog, or via a daily digest email.
Today, Jenny Sangler at TheDailyRadish.com published their latest post, titled "70-year-old US grandmother discovers her fountain of youth".
Vegetarians and foodie fans can access the new blog post here:
http://thedailyradish.com/70-year-old-us-grandmother-discovers-her-fountain-of-youth/
In their latest blog post, Jenny Sangler introduces readers to Annette Larkins, a 70 year-old American who is often mistaken for being 30 years younger.
Jenny provides links to ABC News and other news websites about Larkins' remarkable youthfulness.
With many women placing the fate of their looks in face cream and cosmetics, Jenny points out that Larkins places the cause of her youthfulness in her raw vegan diet.
"She grows fruit and vegetables in her garden, collects rainwater to drink and is an avid juicer" Jenny writes.
Jenny also includes some sound advice directly from Larkins herself:
"My diet consists of fruits, nuts, vegetables and seeds. I do a lot of sprouting of seeds…I am very vibrant, I have lots of energy, as I told you before, I am up no later than 5:30 in the morning as a rule, and I am ready to go."
Following the advice, Jenny introduces readers to the argument of becoming a vegetarian for the benefit of good looks, rather than for ethical reasons. Jenny admits that Larkins presents a good case for her vegan choice, taking both her youthful looks and personality into consideration.
Concluding her post, Jenny admits that, while she wants to remain youthful in later life, it is not her main inspiration for adopting a vegetarian lifestyle.
"I honestly believe that my vegetarian diet increases my body's energy levels and gives me a clearer mind. Since I gave up meat and included more fresh, living foods in my diet, I've banished lethargy and brain-fog" she says, discussing how her lifestyle choice will hopefully continue to benefit her as she grows older.
Finally, Jenny invites her readers to submit their own comments on stories about the pleasant side-effects of vegetarianism.
Where can vegetarians learn more? A Vegetarian can subscribe to The Daily Radish for free by visiting their daily tips website at TheDailyRadish.com.
TheDailyRadish (™) thinks this is important information for vegetarians and asks them to Like our Page on Facebook to learn exclusive daily vegetarian tips, recipes, and news about leading a healthy vegetarian lifestyle. "We'd appreciate your help in spreading the word amongst vegetarians," says Jenny Sangler.
Like this? Check out TheDailyRadish.com last article: Latest Blog Post from Vegetarian Blog TheDailyRadish.com, Announces That 'Sexy Celebrities' Make Vegetarians Look Good