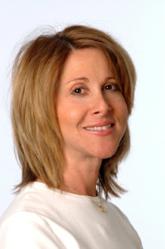 It's important to get a lot of variety in order to ensure a balanced diet.
Del Mar, CA (PRWEB) April 11, 2012
TheDailyRadish.com is one of the world's most visited Vegetarian blogs. Offering daily tips and news to those enjoying a diet without meat, information can be read directly from their blog, or via a daily digest email.
Today, Jenny Sangler at TheDailyRadish.com published their latest post, titled "The Five Fruits and Vegetables you Should be Eating Right Now".
Vegetarians and foodie fans can access the new blog post here:
http://thedailyradish.com/the-5-fruits-and-vegetables-you-should-be-eating-right-now/
In her latest post, Jenny explains that now is the time of year everyone can look forward to lots of different fresh fruits and vegetables. However, she also makes it clear that vegetarians can get stuck in a rut if they eat the same things.
Following this, Jenny questions the concept of 'Super Foods':
"Is there really such a thing as a super food, or is it all hype? The answer is that there are some foods that deliver a far richer supply of important micro-nutrients" she says.
Jenny then provides her readers with a list of such foods. Firstly, Jenny mentions dark berries.
"These dark berries (and most other berries, to a lesser extent) are filled with essential micro-nutrients. They also contain a great deal of anti-oxidants, which help fight or reduce inflammation" she adds.
Jenny also provides a link to a Web MD article which expands on the importance of Super Foods.
Next, Jenny discusses avocados and their important inclusion of health Omega 3 fatty acids. She explains that Omega 3 is vital for improved heart health and brain function.
Kiwis are next on Jenny's list:
"Ounce for ounce, kiwis have the greatest concentration of Vitamin C to be found in any food. We all know Vitamin C is essential for fighting infection and healing, but it's also the building block for all cell growth and renewal, which means it slows aging and helps keep organs functioning properly" she explains.
Finally, Jenny discusses the importance of Watermelon for its healthy levels of anti-oxidants. She also explains that it is very high in fibre and is very water-dense and therefore perfect for those on a diet.
Where can vegetarians learn more? A Vegetarian can subscribe to The Daily Radish for free by visiting their daily tips website at TheDailyRadish.com.
TheDailyRadish (™) thinks this is important information for vegetarians and asks them to Like our Page on Facebook to learn exclusive daily vegetarian tips, recipes, and news about leading a healthy vegetarian lifestyle. "We'd appreciate your help in spreading the word amongst vegetarians," says Jenny Sangler.
Like this? Check out TheDailyRadish.com last article: Latest Blog Post from Vegetarian Blog TheDailyRadish.com, Announces Possible Secrets to Eternal Youth