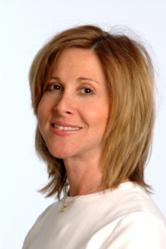 Most vegetarians eat a lot of fruit, but that doesn't mean that we don't need to target the fruits that are the most nutritious and have the most value.
Del Mar, CA (PRWEB) April 17, 2012
TheDailyRadish.com is one of the world's most visited Vegetarian blogs. Offering daily tips and news to those enjoying a diet without meat, information can be read directly from their blog, or via a daily digest email.
Today, Jenny Sangler at TheDailyRadish.com published their latest post, titled "The Fruit That Makes You and Keeps You Smarter".
Vegetarians and foodie fans can access the new blog post here:
http://thedailyradish.com/the-fruit-that-makes-you-and-keeps-you-smarter/
In their latest blog post, Jenny opens by directing her readers to a link she found in her inbox. The link directs to the Real Age Website, run by Dr. Mehmet Oz and Dr. Michael Roizin.
Jenny explains how their first book, "You: The Owner's Manual" had a huge effect on her life:
"Even though they don't necessarily endorse vegetarianism, it was information I learned from them that helped me make the decision to switch to the vegetarian lifestyle. I love their real-world advice backed up with solid science" Jenny Says.
Jenny proceeds to explain that, even though vegetarians eat a lot of fruit, they should still target fruits that are nutritionally better than others.
Blueberries are the focus of Jenny's attention as she quotes a paragraph from the article she linked to:
"Blueberries improve memory and learning, and delay age-related cognitive decline like that seen with Alzheimer's disease and Parkinson's disease."
Claiming that she was unaware of the direct cognitive effects of Blueberries, Jenny further quotes the doctors in an effort to explain their benefits:
"They're high in vitamin C, fiber, and antioxidants called flavonoids (also called polyphenols). In your brain, flavonoids interact with proteins and enzymes in ways that keep your brain younger" Jenny quotes.
Further discussing the article, Jenny publishes the fact that people who eat a high-flavonoid diet do remain smarter than those who do not. She also writes that drinking Blueberry juice on a daily basis can improve memory function by up to one third.
Concluding her blog post, Jenny makes a promise to her readers that she will make every effort to include more Blueberries in her daily diet.
"It sounds like a smart plan to me" she says.
Where can vegetarians learn more? A Vegetarian can subscribe to The Daily Radish for free by visiting their daily tips website at TheDailyRadish.com.
TheDailyRadish (™) thinks this is important information for vegetarians and asks them to Like our Page on Facebook to learn exclusive daily vegetarian tips, recipes, and news about leading a healthy vegetarian lifestyle. "We'd appreciate your help in spreading the word amongst vegetarians," says Jenny Sangler.
Like this? Check out TheDailyRadish.com last article: Latest Blog Post from Vegetarian Blog TheDailyRadish.com, Announces the Five Fruits and Vegetables Everyone Should be Eating