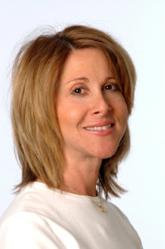 According to Dr. Lee, dogs and cats have entirely different nutritional needs.
Del Mar, CA (PRWEB) April 27, 2012
TheDailyRadish.com is one of the world's most visited Vegetarian blogs. Offering daily tips and news to those enjoying a diet without meat, information can be read directly from their blog, or via a daily digest email.
Today, Jenny Sangler at TheDailyRadish.com published their latest post, titled "Should your Dog and Cat be Vegetarians, Too?"
Vegetarians and foodie fans can access the new blog post here:
http://thedailyradish.com/should-your-dog-and-cat-be-vegetarians-too/
In their latest blog post, Jenny Sangler explains that she and her husband decided to become vegetarians around 15 years ago, due in part to the concern for her husband's health.
She goes on to explain that a friend of her casually inquired if Jenny and her husband had considered feeding their cat a vegetarian diet, too.
"I was a little embarrassed to tell her that a) I never thought of it and b) didn't know if it was even possible. So I did what any self-respecting modern vegetarian would do: I looked it up," Jenny says.
Conducting some research into the subject, Jenny points her readers towards an article by Dr. Justine Lee of PetMD, which explains that dogs and cats are not nutritionally equal.
Jenny makes it clear that, biologically, dogs are omnivores and cats are carnivores. This is due to the lack of amino acid taurine in cats, which opens them up to many types of heart disease. While vegetarian and vegan diets do exist for people's feline friends, they are never recommended.
"On the other hand, dogs are omnivores and their bodies do make taurine on their own as needed. So, you can make your dog a vegetarian if you really want to. But Dr. Lee advises that they probably won't like it," Jenny adds.
Jenny concludes her blog post by explaining that she intends to keep her cat on a meat diet, but would seriously consider otherwise if they owned a dog.
"I have to say that I'm relieved that I don't have to go through the process of finding vegetarian cat food. However, should we ever get a dog, I would seriously consider a vegetarian diet for it," she writes.
Where can vegetarians learn more? A Vegetarian can subscribe to The Daily Radish for free by visiting their daily tips website at TheDailyRadish.com.
TheDailyRadish (™) thinks this is important information for vegetarians and asks them to Like our Page on Facebook to learn exclusive daily vegetarian tips, recipes, and news about leading a healthy vegetarian lifestyle. "We'd appreciate your help in spreading the word amongst vegetarians," says Jenny Sangler.
Like this? Check out TheDailyRadish.com last article: Latest Blog Post from Vegetarian Blog TheDailyRadish.com, Announces Mounting Pressure on Popular Coffee Retailer Due to use of Food Dye