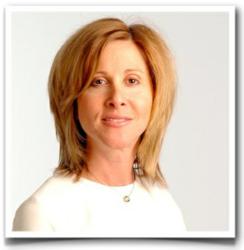 This research found that not all celebrities switch their diet to benefit their looks.
Del Mar, CA (PRWEB) May 03, 2012
TheDailyRadish.com is one of the world's most visited Vegetarian blogs. Offering daily tips and news to those enjoying a diet without meat, information can be read directly from their blog, or via a daily digest email.
Today, Jenny Sangler at TheDailyRadish.com published their latest post, titled "Carrie Underwood Switches from Vegetarian to Vegan".
Vegetarians and foodie fans can access the new blog post here:
http://thedailyradish.com/carrie-underwood-switches-from-vegetarian-to-vegan/
In their latest blog post Jenny Sangler explains that, following an observation of her friend's good health and looks, singer Carrie Underwood made the decision to switch from a vegetarian to a vegan lifestyle.
Jenny directly quotes Underwood, from an interview with Self.com.
"I've been a vegetarian for seven years. But after seeing a friend who looked amazing and had recently gone vegan, I thought, What's holding me back?" she says.
Jenny explains that Underwood's reasons for 'going vegan' are not just limited to her physical appearance.
Underwood, in the same article, mentions that she likes knowing where her food comes from. She explains that the only way she would ever eat meat or dairy products again is if she could raise and rear the animals herself.
"It seems that, for some celebrities, the looks, weight and health benefits of becoming a vegetarian or vegan outweigh the ethical reasons for choosing a meat-free lifestyle" Jenny adds.
Jenny explains that she was interested to find out why other high profile public figures had opted for a vegetarian or vegan lifestyle. She mentions that she scoured the SFGate.com blog in order to conduct some of her own research.
This research found that not all celebrities switch their diet to benefit their looks. In fact, people such as Bill Clinton and Venus Williams became vegetarians in order to address specific health issues.
"Whatever their reasons, and whatever your views are on the cult of celebrity, it has to be said that high-profile vegetarians and vegans help to raise awareness about our lifestyle" Jenny concludes.
Where can vegetarians learn more? A Vegetarian can subscribe to The Daily Radish for free by visiting their daily tips website at TheDailyRadish.com.
TheDailyRadish (™) thinks this is important information for vegetarians and asks them to Like our Page on Facebook to learn exclusive daily vegetarian tips, recipes, and news about leading a healthy vegetarian lifestyle. "We'd appreciate your help in spreading the word amongst vegetarians," says Jenny Sangler.
Like this? Check out TheDailyRadish.com last article: Latest Blog Post from Vegetarian Blog TheDailyRadish.com, Announces Reasons for Owning a Vegetarian Pet