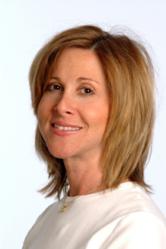 Despite all the reassurances about the safety of raw chicken products, the potential for coming down with a nasty bout of food poisoning seems to be high.
Del Mar, CA (PRWEB) May 09, 2012
TheDailyRadish.com is one of the world's most visited Vegetarian blogs. Offering daily tips and news to those enjoying a diet without meat, information can be read directly from their blog, or via a daily digest email.
Today, Jenny Sangler at TheDailyRadish.com published their latest post, titled "The Dangers Lurking in Your Grocery Store Chicken".
Vegetarians and foodie fans can access the new blog post here:
http://thedailyradish.com/the-dangers-lurking-in-your-grocery-store-chicken/
In their latest blog post, Jenny Sangler announces some news that she said makes her worry.
It concerns a recent study conducted by the Physicians Committee for Responsible Medicine, which found that around half of all raw chicken products purchased at grocery stores in the U.S are contaminated with dangerous E. coli bacteria.
She also mentioned that the PCRM are known to advocate a vegan diet. Their study concluded that of the 120 raw chicken products they purchased, 48% contained E. coli, often meaning that contamination by feces is present.
Jenny links her readers to a New York Times article in which the President of PCRM claimed that most people are completely unaware that the chicken products they purchase contain contaminated feces.
However, as Jenny then points out, many believe that the study is actually invalid, designed instead to scaremonger and promote the vegan lifestyle.
"While the jury may be out on the validity of this study, a recent study in the UK found that a fifth of all raw chickens bought in UK supermarkets carry bacteria that cause food poisoning, such as salmonella, listeria and campylobacter" Jenny says.
She goes on to admit that, if she still ate meat, she'd be starting to get a little worried. She also claims that she does not in any way feel 'superior' to meat eaters and that she does not want to come across as a smug vegetarian. However, she does worry when she hears of reports such as this one.
"Whatever you think of the PCRM study, I, for one, am thankful for the fact that they have brought this subject out into the open" Jenny adds, concluding her latest post.
Where can vegetarians learn more? A Vegetarian can subscribe to The Daily Radish for free by visiting their daily tips website at TheDailyRadish.com.
TheDailyRadish (™) thinks this is important information for vegetarians and asks them to Like our Page on Facebook to learn exclusive daily vegetarian tips, recipes, and news about leading a healthy vegetarian lifestyle. "We'd appreciate your help in spreading the word amongst vegetarians," says Jenny Sangler.
Like this? Check out TheDailyRadish.com last article: Latest Blog Post from Vegetarian Blog TheDailyRadish.com, Announces Carrie Underwood's Switch to a Vegan Lifestyle