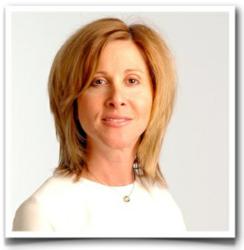 Kids love to garden, even those who've never done it.
Del Mar, CA (PRWEB) May 15, 2012
TheDailyRadish.com is one of the world's most visited Vegetarian blogs. Offering daily tips and news to those enjoying a diet without meat, information can be read directly from their blog, or via a daily digest email.
Today, Jenny Sangler at TheDailyRadish.com published their latest post, titled "Celebrate World Vegetarian Week with the Kids".
Vegetarians and foodie fans can access the new blog post here:
http://thedailyradish.com/celebrate-world-vegetarian-week-with-the-kids/
In their latest blog post, Jenny Sangler Announces that May 19th to 25th marks this year's annual World Vegetarian Week.
Jenny informs her readers that she has compiled a short list of ways to enjoy the week with kids. The suggestions are suitable for both existing vegetarian children and those parents may want to try and introduce vegetarianism into the life of their little ones.
Jenny's first suggestion is to hold a garden party. She suggests purchasing packets of in-season seeds beforehand and allowing children to get their hands dirty while planting them. She then suggests service a lunch that includes the same plants the children have just planted.
The next suggestion involves children and unfamiliar produce.
"Take the kids to the grocery store or farmer's market the day before World Vegetarian Week begins. Have each choose seven fruits or vegetables that they either have never tried or don't particularly like" Jenny says.
Jenny also suggests starting a neighbourhood garden – by getting together with other parents and designating a part of someone's garden as fit for use by the wider community.
With a community garden, opportunities exist for children to take an active part in keeping it healthy and active throughout the Summer season, as well as taking it 'down' when the season ends.
Jenny's final tip for enjoying World Vegetarian Week with children involves some quality time in the kitchen.
"Some time before World vegetarian Week, have each child or teen choose at least three vegetarian recipes they think look good. Use the internet or your own cookbooks or even a vegetarian or other cooking magazine" Jenny explains.
To conclude her latest blog post, Jenny shares a link from ECUNutrition.com, containing a myriad of other exciting ideas for celebrating World Vegetarian Week.
Where can vegetarians learn more? A Vegetarian can subscribe to The Daily Radish for free by visiting their daily tips website at TheDailyRadish.com.
TheDailyRadish (™) thinks this is important information for vegetarians and asks them to Like our Page on Facebook to learn exclusive daily vegetarian tips, recipes, and news about leading a healthy vegetarian lifestyle. "We'd appreciate your help in spreading the word amongst vegetarians," says Jenny Sangler.
Like this? Check out TheDailyRadish.com last article: Latest Blog Post from Vegetarian Blog TheDailyRadish.com, Announces the Dangers Lurking in Grocery Store Chicken