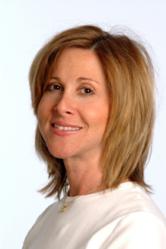 50% of the commercials played during kids' shows are for food.
Del Mar, CA (PRWEB) May 21, 2012
TheDailyRadish.com is one of the world's most visited Vegetarian blogs. Offering daily tips and news to those enjoying a diet without meat, information can be read directly from their blog, or via a daily digest email.
Today, Jenny Sangler at TheDailyRadish.com published their latest post, titled "4 Ways to Help Kids Combat Junk Food Advertising."
Vegetarians and foodie fans can access the new blog post here:
http://thedailyradish.com/4-ways-to-help-kids-combat-junk-food-advertising/
In their latest blog post, Jenny Sangler sympathizes with the difficulties parents face when it comes to combating the junk food advertising their children consume. In fact, Jenny believes the situation is worse for parents of vegetarians as there are already lots of foods that never make it to the dinner table in the first place.
Jenny then gives some startling statistics, courtesy of VegKitchen. Among them, Jenny quotes that 50% of commercials shown during kids programs are for food, with over 1/3 of these trying to sell candy and junk snacks.
With that in mind, Jenny shares four techniques parent can use to educate children in a constructive way.
Jenny's first tip pertains to junk cereal foods.
"Instead of fighting over cereal choices every day, allow your kids to choose one less-than-healthy cereal each - but they only get to eat it on weekends," she says.
Next, Jenny suggests only allowing a family to visit fast food restaurants twice a month. She suggests choosing a day in advance and allowing children to select where they would like to go. Jenny believes that this will create a firm date they can look forward to, while removing the temptation and desire to want junk food every day.
Jenny's third tip outlines a clever method for not scolding children if they ask for junk snacks.
"Allow kids to pick one and only one junk food each week. At first, it could be a bag of chips, a bottle of soda, and their favorite snack cake. However, they can only eat it once a day and when it's gone, it's gone," she explains.
Finally, Jenny suggests that parents make their children earn the right to eat unhealthy foods by positively making their diet healthier. She also suggests creating tokens to be awarded for good eating, which can then be cashed in at the end of the week for an unhealthy snack.
Where can vegetarians learn more? A Vegetarian can subscribe to The Daily Radish for free by visiting their daily tips website at TheDailyRadish.com.
TheDailyRadish (™) thinks this is important information for vegetarians and asks them to Like our Page on Facebook to learn exclusive daily vegetarian tips, recipes, and news about leading a healthy vegetarian lifestyle. "We'd appreciate your help in spreading the word amongst vegetarians," says Jenny Sangler.
Like this? Check out TheDailyRadish.com last article: Latest Blog Post from Vegetarian Blog, TheDailyRadish.com, Announces Exciting Ways to Celebrate World Vegetarian Week with Kids