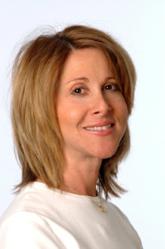 My husband and I became vegetarians because we were convinced that it was a healthier way to live.
Del Mar, CA (PRWEB) May 28, 2012
TheDailyRadish.com is one of the world's most visited Vegetarian blogs. Offering daily tips and news to those enjoying a diet without meat, information can be read directly from their blog, or via a daily digest email.
Today, Jenny Sangler at TheDailyRadish.com published their latest post, titled "5 Convincing Reasons to Become a Vegetarian".
Vegetarians and foodie fans can access the new blog post here:
http://thedailyradish.com/5-convincing-reasons-become-vegetarian/
In their latest blog post, Jenny begins by re-capping common reasons people choose a vegetarian lifestyle.
She explains that some people choose not to eat meat for health reasons, while others choose vegetarianism due to their moral feelings about the rearing of animals for food.
Discussing an article from Rodale, Jenny shares some arguments with her readers that are in favor of not eating meat.
The first argument concerns the discovery of vet medications in meat. According to a report from the USDA, many meats contain antibiotics such as Ivermectin, a wormer found to cause neurological damage to the human brain.
Next, Jenny discussed shrimp.
"Food safety experts call imported (most farmed shrimp is imported) shrimp the dirtiest of the Seafood's Dirty Dozen. This is because of all of the common contaminants, including antibiotics, cleaning chemicals used to clean the shrimp pens. Here's another fright factor: Less than 2 percent of all imported seafood is inspected," she says.
For her third tip, Jenny announces that many store-bought meats are known to contain traces of MRSA organisms. Being naturally resistant to antibiotics, these organisms have the potential to cause a lot of damage to human tissue.
Jenny adds to this by mentioning that turkey is often found to be one of the most dangerous meats, as well as the most likely to contain harmful bacteria.
Pork is next in line, with an average of 42% of shop sold products containing harmful bacteria.
Finally, to conclude her latest blog post, Jenny mentions a risk which hit the headline earlier this year.
"Of course, pink slime is still on the list. Although public outcry caused several companies to shut down, I haven't seen anything about pink slime being completely eradicated. Harder to get, maybe, but not gone," she says.
Where can vegetarians learn more? A Vegetarian can subscribe to The Daily Radish for free by visiting their daily tips website at TheDailyRadish.com.
TheDailyRadish (™) thinks this is important information for vegetarians and asks them to Like our Page on Facebook to learn exclusive daily vegetarian tips, recipes, and news about leading a healthy vegetarian lifestyle. "We'd appreciate your help in spreading the word amongst vegetarians," says Jenny Sangler.
Like this? Check out TheDailyRadish.com last article: Latest Blog Post from Vegetarian Blog TheDailyRadish.com, Announces Ways to Help Kids Combat Junk Food Advertising