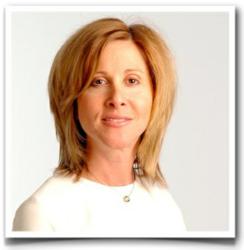 It's much easier than you may think to get enough vitamin B12 in a vegetarian diet.
Del Mar, CA (PRWEB) June 04, 2012
TheDailyRadish.com is one of the world's most visited Vegetarian blogs. Offering daily tips and news to those enjoying a diet without meat, information can be read directly from their blog, or via a daily digest email.
Today, Jenny Sangler at TheDailyRadish.com published their latest post, titled "Getting Enough Vitamin B12 on a Vegetarian Diet".
Vegetarians and foodie fans can access the new blog post here:
http://thedailyradish.com/getting-enough-vitamin-b12-on-a-vegetarian-diet/
In their latest blog post, Jenny Sangler explains that many believe that vegetarians lack vitamin B12.
She explains that WebMD state that a vegetarian diet will almost always lead to a deficiency of the vitamin, while a document by the UK's largest vegetarian society believes quite the opposite.
"While it's an interesting debate to consider, I feel that it's probably more useful to focus on looking at how we can incorporate enough of this essential nutrient into our vegetarian diets," Jenny says.
After explaining the benefits of getting enough B12, such as red blood cell production and the avoidance of Anemia, Jenny gives her readers vital information on the best sources of the vitamin.
"If you feel the same way as I do about supplements, but want to make sure that you're getting enough vitamin B12 you'll need to include foods in your diet that have been fortified with B12," she adds.
Jenny writes that good sources include

Nutritional yeast – sold in flake or powder form and often used in recipes as a cheese replacement
Fortified milk and non-dairy milk products
Fortified cereals – Nature's Path Organic have a great range
Meat replacement products such as Tofurky and products made by Gardein and Morningstar Farms – read the labels carefully to check for B12 quantities
Jenny concludes by explaining that incorporating enough Vitamin B12 into a vegetarian diet is easier than most initially believe.
She also invites readers who have other suggestions for great sources of Vitamin B12 to get in contact with her via her blog.
Where can vegetarians learn more? A Vegetarian can subscribe to The Daily Radish for free by visiting their daily tips website at TheDailyRadish.com.
TheDailyRadish (™) thinks this is important information for vegetarians and asks them to Like our Page on Facebook to learn exclusive daily vegetarian tips, recipes, and news about leading a healthy vegetarian lifestyle. "We'd appreciate your help in spreading the word amongst vegetarians," says Jenny Sangler.
Like this? Check out TheDailyRadish.com last article: Latest Blog Post from Vegetarian Blog TheDailyRadish.com, Announces Five Reasons to Become a Vegetarian