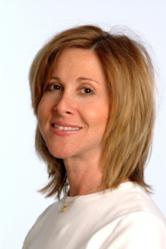 Type-2 diabetes in nine-year old children. Seriously, anything that can help turn this trend around is okay with me.
Del Mar, CA (PRWEB) July 04, 2012
TheDailyRadish.com is one of the world's most visited Vegetarian blogs. Offering daily tips and news to those enjoying a diet without meat, information can be read directly from their blog, or via a daily digest email.
Today, Jenny Sangler at TheDailyRadish.com published their latest post, titled "Bill Clinton Weights in on Soda Ban and Vegan Diet".
Vegetarians and foodie fans can access the new blog post here:
http://thedailyradish.com/bill-clinton-weighs-in-on-soda-ban-and-vegan-diet/
In their latest blog post, Jenny Sangler explains Bill Clinton appeared on Piers Morgan's show last week and aired his strong views about vegan diets, as well as Mayor Bloomberg's plan to ban super-sized sodas.
Bloomberg wants to limit soda sizes to just 16oz in an effort to combat obesity and Type 2 Diabetes in New York.
Quoting from Clinton directly, Jenny makes it clear that he openly supports the soda ban.
"We got a voluntary agreement from all the soft-drinks people to [pull full-calorie soft drinks from schools in 2006]. It has reduced by 88%, the total calories going to kids in vending machines and cafeterias" Clinton says.
Jenny explains that the above quote is in reference to work carried out by Clinton's own foundation – the American Heart Association and the American Beverage Association.
Jenny then makes it clear that she is not too keen on the Government controlling what people can and cannot consume, but she is all for the soda ban, especially as a measure to limit their intake within schools.
During his Piers Morgan appearance, Clinton also explained that it is becoming more and more common to find nine year olds with an official Type 2 Diabetes diagnosis.
Jenny makes her views on this clear.
"Type-2 diabetes in nine-year old children. Seriously, anything that can help turn this trend around is okay with me." She shares.
Concluding her latest blog post, Jenny shares a link to the entire Bill Clinton interview. She also extends an invite for her readers to share their views with her on the subject of the possible Government soda ban.
Where can vegetarians learn more? A Vegetarian can subscribe to The Daily Radish for free by visiting their daily tips website at TheDailyRadish.com.
TheDailyRadish (™) thinks this is important information for vegetarians and asks them to Like our Page on Facebook to learn exclusive daily vegetarian tips, recipes, and news about leading a healthy vegetarian lifestyle. "We'd appreciate your help in spreading the word amongst vegetarians," says Jenny Sangler.
Like this? Check out TheDailyRadish.com last article: Latest Blog Post from Vegetarian Blog TheDailyRadish.com, Announces Fruits that Prepare the Body for the Beach