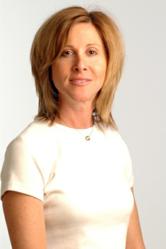 Buy organic or make your own, using healthier oils such as olive and grapeseed.
Del Mar, CA (PRWEB) July 12, 2012
TheDailyRadish.com is one of the world's most visited Vegetarian blogs. Offering daily tips and news to those enjoying a diet without meat, information can be read directly from their blog, or via a daily digest email.
Today, Jenny Sangler at TheDailyRadish.com published their latest post, titled "3 Shocking Facts about Commercial Salad Dressings".
Vegetarians and foodie fans can access the new blog post here:
http://thedailyradish.com/3-shocking-facts-about-commercial-salad-dressings/
In their latest blog post, Jenny Sangler explains that most vegetarians rely on some kind of salad for almost every meal. She continues to explain that she carefully watches her weight, so is sure not to load her salads with too much dressing.
Jenny admits that an article she found in Organic Gardening changed her views on commercial salad dressings for good. She mentions that the author wanted to mention three important facts about these dressings.
Firstly, most of them contain unhealthy fats.
"The bulk of oils used in non-organic salad dressings today come from genetically engineered soy or canola, crops that have never been tested for its impact on human health" Jenny writes, directly quoting the article.
Secondly, the article's author makes it clear that many commercial salad dressings contain very strong levels of high Fructose Corn Syrup. Jennie mentions that, in one of her previous blog posts, she details how this corn syrup is not only bad for a person's health, but can also make them stupid.
Jenny then shares a shocking third fact – that a lot of commercial salad dressings contain Titanium Dioxide.
"It's used in paint to make the color brighter and guess what? It's used in most commercial salad dressing for the same reason. Awesome," she says.
Jenny then admits that this additive is often listed on the label as 'color added'. Jenny explains that she always assumed that this meant food coloring, but obviously not.
Concluding her latest blog post, Jenny sums up what she has just shared.
"These are just the top three problems with salad dressings. I strongly suggest you read the whole article yourself. As for me, I'm currently poring through my cookbook collection for great new dressing ideas," she explains.
Where can vegetarians learn more? A Vegetarian can subscribe to The Daily Radish for free by visiting their daily tips website at TheDailyRadish.com.
TheDailyRadish (™) thinks this is important information for vegetarians and asks them to Like our Page on Facebook to learn exclusive daily vegetarian tips, recipes, and news about leading a healthy vegetarian lifestyle. "We'd appreciate your help in spreading the word amongst vegetarians," says Jenny Sangler.
Like this? Check out TheDailyRadish.com last article: Latest Blog Post from Vegetarian Blog TheDailyRadish.com, Announces How Bill Clinton is Weighing in on Soda Ban and Vegan Diet