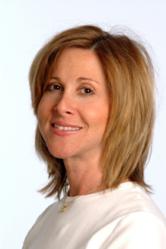 Researchers think that pollution is the reason for this recent change to evolution.
Del Mar, CA (PRWEB) July 19, 2012
TheDailyRadish.com is one of the world's most visited Vegetarian blogs. Offering daily tips and news to those enjoying a diet without meat, information can be read directly from their blog, or via a daily digest email.
Today, Jenny Sangler at TheDailyRadish.com published their latest post, titled "Even Carnivorous Plants are Going Vegetarian!"
Vegetarians and foodie fans can access the new blog post here:
http://thedailyradish.com/even-carnivorous-plants-are-going-vegetarian/
In their latest blog post, Jenny Sangler explains that she places a huge focus on making her readers aware of the dangers of foods. From pesticides to preservatives, she understands how careful vegetarians need to be when shopping in modern supermarkets.
She then explains how an article in the New York Daily News is showcasing to the world how once-carnivorous plants, those who ate insects and small creatures, are evolving to become vegetarian. This is because the plants know that their original sources of food are no longer safe.
Researchers believe that pollution is also a huge factor contributing towards the shift.
"The article explains that nitrogen from the air is absorbed by the soil when it rains and that having so much nitrogen in the soil due to air pollution is making it unnecessary for plants to eat bugs to get their nitrogen," says Jenny.
She then outlines a study that was conducted in the UK. The team studied plants that live in areas with high levels of acid rain. They found that, the more polluted air is, the fewer bugs plants are eating.
"I find this extremely disturbing and I think its all the more reason to reduce the amount of fossil fuels we use and to recycle as much as possible to cut down on the pollutants released by factories and manufacturing plants," Jenny adds.
Jenny then urges her readers to do one thing this week to help make their community cleaner, in the hope that this pollution will decrease.
She makes useful and practical suggestions such as taking the bus to work, re-suing glass jars and disposing of plastics as quickly as possible.
Where can vegetarians learn more? A Vegetarian can subscribe to The Daily Radish for free by visiting their daily tips website at TheDailyRadish.com.
TheDailyRadish (™) thinks this is important information for vegetarians and asks them to Like our Page on Facebook to learn exclusive daily vegetarian tips, recipes, and news about leading a healthy vegetarian lifestyle. "We'd appreciate your help in spreading the word amongst vegetarians," says Jenny Sangler.
Like this? Check out TheDailyRadish.com last article: Latest Blog Post from Vegetarian Blog TheDailyRadish.com, Announces Three Shocking Facts about Commercial Salad Dressings