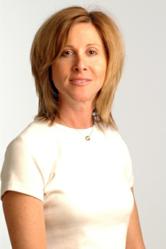 Now I know that many juices have just as much sugar in them as soda does.
Del Mar, CA (PRWEB) July 26, 2012
TheDailyRadish.com is one of the world's most visited Vegetarian blogs. Offering daily tips and news to those enjoying a diet without meat, information can be read directly from their blog, or via a daily digest email.
Today, Jenny Sangler at TheDailyRadish.com published their latest post, titled "5 of the Healthiest Juices you can Buy".
Vegetarians and foodie fans can access the new blog post here:
http://thedailyradish.com/5-of-the-healthiest-juices-you-can-buy/
In their latest blog post, Jenny Sangler explains that, while many people believe that fruit juices are healthy, many contain just as much sugar and artificial ingredients as soda.
However, she points her readers towards an article which outlines nine of the healthiest fruit and vegetable juices available. Jenny shares some of these with her readers.
The first that Jenny promotes is Naked Juice Green Machines.
"Green Machine is loaded with apples, kiwi, bananas, mango and pineapple, but it also has a ton of nutrients from broccoli, spinach, algae, wheat grass and other antioxidant-rich foods," she says.
Secondly, Jenny introduces her readers to Odwalla Carrot Juice. She explains that the juice is very sweet and that even the bottles are healthy, with most being made from recycled sugarcane.
Next, Jenny sings praises for Santa Cruz Organics.
"They make unusual flavors like Hibiscus Cooler and PassionFruit Nectar, which is a nice change from the same old apple and cranberry," she adds.
Uncle Matt's Organic Grapefruit Juice also makes the list. As the oldest organic orange juice brand in the United States, their grapefruit juice and lemonade is equally as popular. Everything in their bottles is made directly from certified organic fruits with no concentrate or added sugar.
The final juice that Jenny introduces to her readers is Lakewood Organic Fruit Garden Summer Gold.
"Lakewood Juices are all organic, without any artificial ingredients and are also bottled in recyclable or reusable glass bottles. Each servings contains at least two servings of fruits and vegetables, which makes them an excellent choice for kids," Jenny concludes.
Where can vegetarians learn more? A Vegetarian can subscribe to The Daily Radish for free by visiting their daily tips website at TheDailyRadish.com.
TheDailyRadish (™) thinks this is important information for vegetarians and asks them to Like our Page on Facebook to learn exclusive daily vegetarian tips, recipes, and news about leading a healthy vegetarian lifestyle. "We'd appreciate your help in spreading the word amongst vegetarians," says Jenny Sangler.
Like this? Check out TheDailyRadish.com last article: Latest Blog Post from Vegetarian Blog TheDailyRadish.com, Announces How Carnivorous Plants are 'Going Vegetarian'