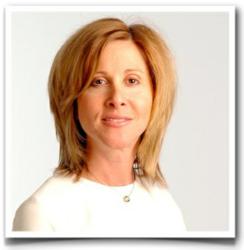 Making your own baby food is probably the best idea, but many moms lack the time to do this.
Del Mar, CA (PRWEB) August 02, 2012
TheDailyRadish.com is one of the world's most visited Vegetarian blogs. Offering daily tips and news to those enjoying a diet without meat, information can be read directly from their blog, or via a daily digest email.
Today, Jenny Sangler at TheDailyRadish.com published their latest post, titled "A Look at Organic Vegetarian Baby Food".
Vegetarians and foodie fans can access the new blog post here:
http://thedailyradish.com/a-look-at-organic-vegetarian-baby-food/
In their latest blog post, Jenny Sangler admits that when she had her kids, she was not yet a vegetarian and was unaware of organic baby foods on the market.
While making baby food is the best idea, Jenny appreciates that not every Mom has the time to so. With this in mind, she offers up details of some baby foods that are actually good for little ones.
Earth's Best is the first company Jenny looks at. While they offer a great healthy alternative to regular baby food, not every product they sell is suitable for vegetarians.
"However, they have a decent variety of fruits and vegetables. They also offer veggies that are combined with brown rice," Jenny says.
Next up is Plug Organics, sold in BPA-free pouches and without any high-fructose corn syrup. Jenny likes their products as they are strictly vegetarian.
The company also guarantees that all of their baby food products are gluten and dairy free, as well as being produced without any form of heat-processing taking place during production.
"If I had babies at this stage of my life, I would probably be trying to make all of my baby foods from organic fruits and veggies, lentils and grains. But if I wasn't able to, I'd be awfully grateful to have some organic choices like these," she adds.
To conclude her latest blog post, Jenny invites her readers to submit their own details of what vegetarian baby foods they feed their own children.
Where can vegetarians learn more? A Vegetarian can subscribe to The Daily Radish for free by visiting their daily tips website at TheDailyRadish.com.
TheDailyRadish (™) thinks this is important information for vegetarians and asks them to Like our Page on Facebook to learn exclusive daily vegetarian tips, recipes, and news about leading a healthy vegetarian lifestyle. "We'd appreciate your help in spreading the word amongst vegetarians," says Jenny Sangler.
Like this? Check out TheDailyRadish.com last article: Latest Blog Post from Vegetarian Blog TheDailyRadish.com, Announces the Five Healthiest Juices People can Buy