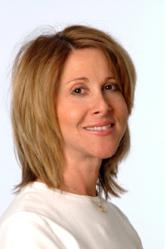 Thirty-percent of the meat-eaters in the group said that they wouldn't date or consider a match with a vegan or vegetarian.
Del Mar, CA (PRWEB) August 09, 2012
TheDailyRadish.com is one of the world's most visited Vegetarian blogs. Offering daily tips and news to those enjoying a diet without meat, information can be read directly from their blog, or via a daily digest email.
Today, Jenny Sangler at TheDailyRadish.com published their latest post, titled "30% of Meat Eaters Wouldn't Date a Vegetarian".
Vegetarians and foodie fans can access the new blog post here:
http://thedailyradish.com/30-of-meat-eaters-wouldnt-date-a-vegetarian/
In their latest blog post, Jenny Sangler mentions a recent article in Cosmopolitan that focuses on the fact that many meat-eaters won't date a vegetarian.
The survey conducted by Match.com involved 4000 participants and asked them a number of questions about both eating habits and dating preferences. Thirty percent of this group, who ate meat, said they would not date a vegetarian.
"What Cosmo points out, and what I find really interesting, is that only 4% of vegans and vegetarians said they wouldn't date a carnivore," Jenny adds.
She adds that she is curious as to why vegetarians and vegans are more tolerant of carnivores, when the situation is reversed.
"What I would have expected is that more vegans and vegetarians would refuse to date carnivores because of their moral issues with eating meat. I don't think that makes us more open-minded or less judgemental, but I do find it curious," she adds.
Jenny then opens the floor to her blog's readers, making a direct call to action for them to get in touch and share their views.
In particular, she wants to know if her readers are dating meat eaters, as well as if they are engaged to or married to one. She also invites her readers to comment on the survey by Match.com and the article she found in Cosmopolitan.
"Is it a big deal or is it just another difference, like taste in music or political parties?" Jenny concludes.
Where can vegetarians learn more? A Vegetarian can subscribe to The Daily Radish for free by visiting their daily tips website at TheDailyRadish.com.
TheDailyRadish (™) thinks this is important information for vegetarians and asks them to Like our Page on Facebook to learn exclusive daily vegetarian tips, recipes, and news about leading a healthy vegetarian lifestyle. "We'd appreciate your help in spreading the word amongst vegetarians," says Jenny Sangler.
Like this? Check out TheDailyRadish.com last article: Latest Blog Post from Vegetarian Blog TheDailyRadish.com, Announces a Look at Organic Vegetarian Baby Food