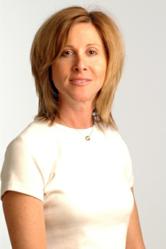 Cage free does not mean cruelty free.
(PRWEB) August 15, 2012
TheDailyRadish.com is one of the world's most visited Vegetarian blogs. Offering daily tips and news to those enjoying a diet without meat, information can be read directly from their blog, or via a daily digest email.
Today, Jenny Sangler at TheDailyRadish.com published their latest post, titled "Cage Free Eggs Aren't What They're Cracked Up To Be".
Vegetarians and foodie fans can access the new blog post here:
http://thedailyradish.com/cage-free-eggs-arent-what-theyre-cracked-up-to-be/
In their latest blog post, Jenny Sangler admits that while she has been a vegetarian for many years, she has only recently started buying homestead-reared eggs.
She explains that, when she used to buy eggs at the local grocery store, she believed she was going a good thing by buying only cage-free eggs. However, an article recently found in the Vancouver Sun provides evidence that cage-free eggs may not be exactly as most people would imagine.
"Only half of the chicks hatched by breeders to become laying hens are female. An equal number of male chicks are hatched and immediately destroyed, either with gas or in high-speed macerators. Those breeding operations supply hens to the cage-free egg farmers as well as their conventional colleagues," Jenny writes, quoting directly from the newspaper article.
She makes it clear that farmers only need to provide roaming rights to chickens for a few hours each day in order to class their eggs as free-range. This does not mean cruelty-free. Many hens remain inside even when given access to the outdoors. This is due to the unfamiliar territory and the fact that the barns are packed full with other hens.
"I know we have several ovo-lacto vegetarians among our readers, so I wanted to share this with you," Jenny explains.
Continuing, "I encourage you to read the article for yourself and also to share it with other ovo-lacto vegetarians you know who may be as unenlightened as I was."
Where can vegetarians learn more? A Vegetarian can subscribe to The Daily Radish for free by visiting their daily tips website at TheDailyRadish.com.
TheDailyRadish (™) thinks this is important information for vegetarians and asks them to Like our Page on Facebook to learn exclusive daily vegetarian tips, recipes, and news about leading a healthy vegetarian lifestyle. "We'd appreciate your help in spreading the word amongst vegetarians," says Jenny Sangler.
Like this? Check out TheDailyRadish.com last article: Latest Blog Post from Vegetarian Blog TheDailyRadish.com, Announces that 30% of Meat Eaters Wouldn't Date a Vegetarian