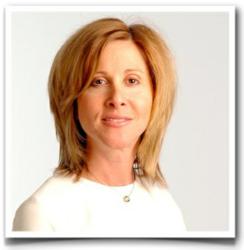 Recent research has shown that Neanderthals ate far more plant foods than was previously thought and much less meat.
Del Mar, CA (PRWEB) August 21, 2012
TheDailyRadish.com is one of the world's most visited Vegetarian blogs. Offering daily tips and news to those enjoying a diet without meat, information can be read directly from their blog, or via a daily digest email.
Today, Jenny Sangler at TheDailyRadish.com published their latest post, titled "The Real Paleo Diet was Mostly Vegetarian".
Vegetarians and foodie fans can access the new blog post here:
http://thedailyradish.com/the-real-paleo-diet-was-mostly-vegetarian/
In their latest blog post, Jenny Sangler discusses the Paleolithic Diet, one of the hottest new trends in weight loss and nutrition.
She discusses an article she found in The Huffington Post, outlining why eating like our ancestors isn't such a bad idea from a biological standpoint. However, it also claims that the Paleo diet is not all it is cracked up to be.
"Taken too literally, such diets are ridiculous. After all, sometimes our ancestors starved to death and the starving to death diet, well, it ends badly," Jenny writers, quoting the Huffington Post article directly.
One complaint is that the diet focuses on human's recent ancestors. In reality, the diet should probably be more focused on those of humans at a point when the digestive system was evolving.
"One of the Paleo diet's foundations is that our digestive systems adapted from our being primarily hunters who ate meat to primarily farmers who ate crops. Dunn suggests that it may actually be the other way around if you look far enough back into the past," Jenny adds.
In a light-hearted note, Jenny enjoys the humor within the article. For example, it suggests exploring an era when human's ancestors ate mostly leaves, twigs, bark and the occasional frog. It was only much later those humans learned to hunt.
Concluding her latest blog post, Jenny states that:
"Personally, I think that the nutritional evidence is clear that the vegetarian diet is the healthiest diet we can eat. If it's that good for us, then surely we were designed to eat it?"
Where can vegetarians learn more? A Vegetarian can subscribe to The Daily Radish for free by visiting their daily tips website at TheDailyRadish.com.
TheDailyRadish (™) thinks this is important information for vegetarians and asks them to Like our Page on Facebook to learn exclusive daily vegetarian tips, recipes, and news about leading a healthy vegetarian lifestyle. "We'd appreciate your help in spreading the word amongst vegetarians," says Jenny Sangler.
Like this? Check out TheDailyRadish.com last article: Latest Blog Post from Vegetarian Blog TheDailyRadish.com, Announces How Cage-Free Eggs Aren't All They are Cracked up to Be