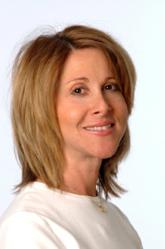 Make your campfire meals a lot more enjoyable.
(PRWEB) August 27, 2012
TheDailyRadish.com is one of the world's most visited Vegetarian blogs. Offering daily tips and news to those enjoying a diet without meat, information can be read directly from their blog, or via a daily digest email.
Today, Jenny Sangler at TheDailyRadish.com published their latest post, titled "5 Vegetarian Camping Essentials".
Vegetarians and foodie fans can access the new blog post here:
http://thedailyradish.com/5-vegetarian-camping-essentials/
In their latest blog post, Jenny Sangler mentions that her and her family are big fans of hiking and camping. When they adopted a vegetarian lifestyle, she admits that planning vegetarian camping meals was a lot harder than expected.
She mentions that BlissTree.com has a list of vegetarian camping essentials, something she wished she could have had when they first started venturing back into the outdoors. In order to help her readers, she shares some of the site's listing.
First on the list are canned tomatoes, due to their myriad of uses from pizzas and wraps to salad and even vegetarian chili.
Secondly, Jenny suggests bringing along some dried beans.
"Soak them overnight, start them in the morning and even make soup with the water you used to rehydrate them! I took canned Great Northern beans, but dried would have weighed less, packed better and been much better tasting," she says.
TVP is also featured, particularly in its use as with hot meals. Jenny mentions that TVP was more useful to her family than the Tofu they took, so she highly recommends it to her readers.
Vegetarian bouillon cubes also feature, due to their compact nature and wide-spread usage. They are useful as a base for stews, soups and sources.
Finally, Jenny suggests a staunch vegetarian staple – quinoa.
"I took oatmeal in the little packets because i thought it would be simple, but we really didn't care for it much so it was a waste of space and time and water. Quinoa can be a breakfast cereal, part of a great stew or soup or used as a side dish, so it's a lot more versatile and takes up no more space, "she concludes.
Where can vegetarians learn more? A Vegetarian can subscribe to The Daily Radish for free by visiting their daily tips website at TheDailyRadish.com.
TheDailyRadish (™) thinks this is important information for vegetarians and asks them to Like our Page on Facebook to learn exclusive daily vegetarian tips, recipes, and news about leading a healthy vegetarian lifestyle. "We'd appreciate your help in spreading the word amongst vegetarians," says Jenny Sangler.
Like this? Check out TheDailyRadish.com last article: Latest Blog Post from Vegetarian Blog TheDailyRadish.com, Announces How the Real Paleo Diet was Mostly Vegetarian