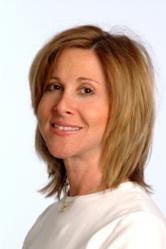 If you have an eating disorder or fear that you might, please seek help from a professional you trust.
Del Mar, CA (PRWEB) September 03, 2012
TheDailyRadish.com is one of the world's most visited Vegetarian blogs. Offering daily tips and news to those enjoying a diet without meat, information can be read directly from their blog, or via a daily digest email.
Today, Jenny Sangler at TheDailyRadish.com published their latest post, titled "The Majority of Women with Eating Disorders are Vegetarian".
Vegetarians and foodie fans can access the new blog post here:
http://thedailyradish.com/the-majority-of-women-with-eating-disorders-are-vegetarian/
In their latest blog post, Jenny Sangler mentions an article she read which claims that the majority of women with eating disorders are vegetarian. The study was conducted by the Journal of the Academy of Nutrition and Dietetics. According to the study, those diagnosed with an eating disorder are four times more likely to be a vegetarian, compared with those without a disorder.
The study focused on 93 women who had been diagnosed with an eating disorder and 67 who had not. The researchers quizzed them about the eating habits, as well as the age at which they switched to a vegetarian diet.
The study found that 52 percent of women with eating disorders were vegetarians, while only 12 percent of healthy women chose the same lifestyle.
As Jenny explains, she found the results of the study less than settling.
"I just found this so saddening. Vegetarian eating can be the healthiest nutritional lifestyle, yet these women are damaging their bodies with their vegetarian diets," she says.
She then reminders her readers that, if either they or someone they know has an eating disorder, they should be spoken to compassionately are seriously urged to seek help from a qualified medical professional.
"We vegetarians are all about caring for our bodies and our planet by eating a vegetarian diet. This includes caring for those who are on a vegetarian diet for all of the wrong reasons," Jenny adds, wrapping up her latest blog post.
Where can vegetarians learn more? A Vegetarian can subscribe to The Daily Radish for free by visiting their daily tips website at TheDailyRadish.com.
TheDailyRadish (™) thinks this is important information for vegetarians and asks them to Like our Page on Facebook to learn exclusive daily vegetarian tips, recipes, and news about leading a healthy vegetarian lifestyle. "We'd appreciate your help in spreading the word amongst vegetarians," says Jenny Sangler.
Like this? Check out TheDailyRadish.com last article: Latest Blog Post from Vegetarian Blog TheDailyRadish.com, Announces Five Vegetarian Camping Essentials