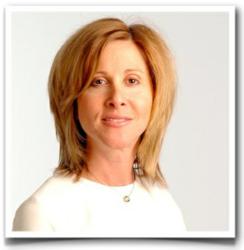 I won't need to feel ridiculous or buy frozen veggie burgers for my next barbecue.
Del Mar, CA (PRWEB) September 10, 2012
TheDailyRadish.com is one of the world's most visited Vegetarian blogs. Offering daily tips and news to those enjoying a diet without meat, information can be read directly from their blog, or via a daily digest email.
Today, Jenny Sangler at TheDailyRadish.com published their latest post, titled "How to Make the Perfect Veggie Burger".
Vegetarians and foodie fans can access the new blog post here:
http://thedailyradish.com/how-to-make-the-perfect-veggie-burger/
In their latest blog post, Jenny Sangler introduces her readers to the Savvy Vegetarian, a site that offers a wealth of information to the veggie community.
Admitting how tough it is to make a decent veggie burger, Jenny was delighted to recently find a page of recipes and tips for the perfect meat-free pattie. In light of her discovery, Jenny decides to share some of the tips with her readers.
Firstly Jenny mentions that, in order to stick, veggie burgers need the perfect combination of dry, wet and sticky ingredients. Following advice from the article, Jenny suggests that this ratio should be split 5-3-1.
"For your wet ingredients, try raw or cooked veggies, fresh herbs, lemon or lime juice, soy sauce, ketchup, tomato paste, prepared mustard, barbecue sauce, and vinegar. Beans, lentils, tofu, nut & seed butters, seitan, tempeh and cooked grains are partly wet – they have a fair amount of moisture in them," she says.
Next, Jenny mentions some of the best sticky ingredients. These include mashed potatoes, mashed sweet potatoes, prepared mustard, barbeque sauce or even mashed beans.
For people looking to add color to their burgers, Jenny suggests turning to fresh vegetables. These include mushrooms, sliced carrot, beets and dried or fresh herbs. She also suggests adding condiments such as ketchup, soy sauce, vinegar, lemon or lime juice.
Finally, rounding off her latest blog, post, Jenny encourages her readers to get in touch.
"I don't know how well you make a veggie burger at home, but I'm now on a mission to perfect mine. If you've got an awesome recipe, I'd love to see it!" she says.
Where can vegetarians learn more? A Vegetarian can subscribe to The Daily Radish for free by visiting their daily tips website at TheDailyRadish.com.
TheDailyRadish (™) thinks this is important information for vegetarians and asks them to Like our Page on Facebook to learn exclusive daily vegetarian tips, recipes, and news about leading a healthy vegetarian lifestyle. "We'd appreciate your help in spreading the word amongst vegetarians," says Jenny Sangler.
Like this? Check out TheDailyRadish.com last article: Latest Blog Post from Vegetarian Blog TheDailyRadish.com, Announces that the Majority of Women with Eating Disorders are Vegetarian