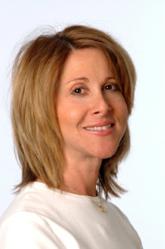 As Organic Gardening points out, cooking your vegetables is sometimes better than eating them raw.
Del Mar, CA (PRWEB) September 14, 2012
TheDailyRadish.com is one of the world's most visited Vegetarian blogs. Offering daily tips and news to those enjoying a diet without meat, information can be read directly from their blog, or via a daily digest email.
Today, Jenny Sangler at TheDailyRadish.com published their latest post, titled "The Best and Worst Ways to Cook Your Vegetables".
Vegetarians and foodie fans can access the new blog post here:
http://thedailyradish.com/the-best-and-worst-ways-to-cook-your-vegetables/
In their latest blog post, Jenny Sangler draws her readers' attention to a recent article on OrganicGardening.com titled, 'The Best and Worst Ways to Cook Vegetables'.
The article is a great resource for discovering how different cooking methods affect the nutrients in vegetables. It's particularly useful for young people heading off to college!
Among other things, the article states that cooking vegetables is often better than eating them raw. With this in mind, Jenny shares some of the article's top veggie cooking tips.
Microwaving is first on the list. According to the article, microwaving vegetables can help preserve more of their antioxidant qualities than any other cooking method.
Jenny then mentions griddling, saying that, "Using a flat griddle helps to preserve the antioxidant content of many veggies, especially beets, celery, onions, Swiss chard, and green beans."
Baking and roasting are also touched upon. The article states that both methods are better for some vegetables than for others. For example, the antioxidant content of green beans, eggplant, corn, Swiss chard, and spinach and increased by baking or roasting. However Brussels sprouts, leeks, cauliflower, peas, zucchini, onions, beans and celery lose their antioxidant qualities.
According to the article Jenny says that frying vegetables is less than ideal.
"Frying shouldn't be confused with griddling. In griddling little or no fat is added, but frying uses oil to help cook the food. Frying is a fail as far as keeping the good stuff in your veggies, especially if you're breading or battering the foods," she explains.
Jenny rounds up her latest blog post by discussing steaming. This method is best for broccoli and zucchini in terms of preserving anti-oxidants. However, many of these vegetables are fat soluble, so Jenny recommends tossing them in olive oil before serving.
Where can vegetarians learn more? A Vegetarian can subscribe to The Daily Radish for free by visiting their daily tips website at TheDailyRadish.com.
TheDailyRadish (™) thinks this is important information for vegetarians and asks them to Like our Page on Facebook to learn exclusive daily vegetarian tips, recipes, and news about leading a healthy vegetarian lifestyle. "We'd appreciate your help in spreading the word amongst vegetarians," says Jenny Sangler.
Like this? Check out TheDailyRadish.com last article: Latest Blog Post from Vegetarian Blog TheDailyRadish.com, Announces How to Make the Perfect Veggie Burger