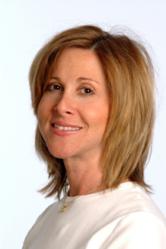 I was happy to see this post on VegNews.com that reports Baby Boomers are open to the vegetarian lifestyle.
(PRWEB) September 21, 2012
TheDailyRadish.com is one of the world's most visited Vegetarian blogs. Offering daily tips and news to those enjoying a diet without meat, information can be read directly from their blog, or via a daily digest email.
Today, Jenny Sangler at TheDailyRadish.com published their latest post, titled "Over Two Million Baby Boomers are Now Vegetarian".
Vegetarians and foodie fans can access the new blog post here:
http://www.thedailyradish.com/over-two-million-baby-boomers-are-now-vegetarian
In their latest blog post, Jenny Sangler says that, while she isn't old enough to be a baby boomer, her parents are. She has noticed how open this generation is open to the vegetarian lifestyle.
In fact, a recent poll conducted by the Washington Post shows that 2.5 million people over the age of 55 have adopted vegetarianism.
The vegetarian diet could help these people prevent and reverse a lot of common age-related health problems. For example, the higher fiber that most vegetarians eat could prevent or certainly help control Type 2 Diabetes.
"The reduction of saturated animal fats is thought to improve both heart and artery health and many people who switch to a (healthy) vegetarian diet are able to lose weight naturally without going on a weight loss diet," she says.
Stacy mentions to her audience that her and her husband originally opted for the vegetarian lifestyle to assist with some serious health issues. However, after progressing to feel healthier than ever, along with the many ethical benefits of not eating meat, the couple became hooked and decided to stick with their new diet for good.
"We've both got a history of stroke in our families and many studies have shown that a vegetarian diet can reduce high blood pressure, which is a leading indicator of stroke risk," Jenny adds.
Summing up her latest blog post, Jenny mentions how delighted she is to hear that 2.5 million older Americans have adopted the vegetarian diet.
"I'd say the fact that 2.5 million older Americans are eating vegetarian is very good news indeed," she concludes.
Where can vegetarians learn more? A Vegetarian can subscribe to The Daily Radish for free by visiting their daily tips website at TheDailyRadish.com.
TheDailyRadish (™) thinks this is important information for vegetarians and asks them to Like our Page on Facebook to learn exclusive daily vegetarian tips, recipes, and news about leading a healthy vegetarian lifestyle. "We'd appreciate your help in spreading the word amongst vegetarians," says Jenny Sangler.
Like this? Check out TheDailyRadish.com last article: Latest Blog Post from Vegetarian Blog TheDailyRadish.com, Announces the Best and Worst Ways to Cook Vegetables