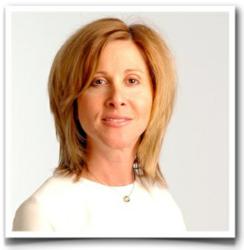 I think this article is a great encouragement to couples where one spouse is a vegetarian and the other is not.
Del Mar, CA (PRWEB) September 28, 2012
TheDailyRadish.com is one of the world's most visited Vegetarian blogs. Offering daily tips and news to those enjoying a diet without meat, information can be read directly from their blog, or via a daily digest email.
Today, Jenny Sangler at TheDailyRadish.com published their latest post, titled "Vegetarian Married to a Non-Vegetarian and they Make it Work".
Vegetarians and foodie fans can access the new blog post here:
http://thedailyradish.com/vegetarian-married-to-a-non-vegetarian-and-they-make-it-work/
In their latest blog post, Jenny Sangler explains that one of the biggest challenges for a vegetarian is being happily married to a non-vegetarian.
She mentions are article she found on the Grand Forks Herald website called 'Vegetarian Diet Poses Challenge for Family; Yields Benefits'. The article discusses a couple composed of a vegetarian and carnivore, who have made a choice to raise a vegetarian child.
Jenny discusses how the young couple make it work.
"The family eats mainly fruits, grains, vegetables, beans and tofu. They focus on natural, whole and unprocessed foods. They don't eat a lot of meat substitutes. Chantal does cook meat for her husband occasionally," she says.
Jenny feels that the article is great inspiration for such families, demonstrating how each partner can work together in harmony for a great outcome.
She praises Eric for his tolerance. He openly admits that, even though he tries to eat like the rest of the family wherever he can, he does often have a burger or chicken if the opportunity arises. However, more often than not, he admits to 'going with the flow'.
"Although some may agree to raise their children as vegetarians and others may allow their kids to choose their own way, it's a great example of mutual respect and tolerance," Jenny says.
Concluding her latest blog post, Jenny Sangler urges her readers to get in touch and share their own experiences of how their families make conflicting diets work for the better.
Where can vegetarians learn more? A Vegetarian can subscribe to The Daily Radish for free by visiting their daily tips website at TheDailyRadish.com.
TheDailyRadish (™) thinks this is important information for vegetarians and asks them to Like our Page on Facebook to learn exclusive daily vegetarian tips, recipes, and news about leading a healthy vegetarian lifestyle. "We'd appreciate your help in spreading the word amongst vegetarians," says Jenny Sangler.
Like this? Check out TheDailyRadish.com last article: Latest Blog Post from Vegetarian Blog TheDailyRadish.com, Announces that Over 2M Baby Boomers are now Vegetarian