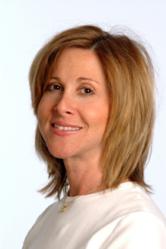 I'm all for more Americans choosing the vegetarian lifestyle, regardless of their color or ethnicity.
Del Mar, CA (PRWEB) October 10, 2012
TheDailyRadish.com is one of the world's most visited Vegetarian blogs. Offering daily tips and news to those enjoying a diet without meat, information can be read directly from their blog, or via a daily digest email.
Today, Jenny Sangler at TheDailyRadish.com published their latest post, titled "More Black Americans are Going Vegetarian".
Vegetarians and foodie fans can access the new blog post here:
http://thedailyradish.com/more-black-americans-are-going-vegetarian/
In their latest blog post, Jenny Sangler turns her reader's attention towards an article in the Toledo Blade that reports increasing numbers of African Americans choosing the vegetarian lifestyle.
While the reports ring true, Jenny admits that both as a child and as an adult, most of her black friends placed meat as a very important part of their diet.
"The author interviewed several black vegetarians in the Toledo area, and they all vegetarians, they had different reasons for choosing the lifestyle and different experiences with how that decision has been received," she says.
For example, the article focuses on Ishmael Shakur, who has now become a dedicated vegetarian, despite shunning it while growing up.
"He tried the vegetarian diet for thirty days and felt so great that he's stuck with it ever since," Jenny adds.
In another example, the article talks to Greg Cunningham. Greg was overweight, had been diagnosed with Diabetes and had dangerously high blood pressure. However, since choosing to adopt a vegetarian lifestyle he has lost seventy five pounds and soon hopes to stop taking some of his many medications.
Concluding her latest blog post, Jenny makes it clear that she positively supports the right for every American to choose their diet and lifestyle.
"I'm also feeling a little selfish anticipation of new recipes, cookbooks and web sites as more African-Americans join the vegetarian ranks. Some serious vegetarian soul food is absolutely welcome on my plate," she says.
Where can vegetarians learn more? A Vegetarian can subscribe to The Daily Radish for free by visiting their daily tips website at TheDailyRadish.com.
TheDailyRadish (™) thinks this is important information for vegetarians and asks them to Like our Page on Facebook to learn exclusive daily vegetarian tips, recipes, and news about leading a healthy vegetarian lifestyle. "We'd appreciate your help in spreading the word amongst vegetarians," says Jenny Sangler.
Like this? Check out TheDailyRadish.com last article: Latest Blog Post from Vegetarian Blog TheDailyRadish.com, Announces How Vegetarians and Carnivores Make Marriage Work