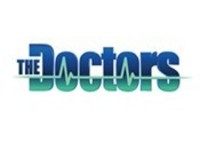 You can make a person look younger, better and fresher without major down time and without major cost. My job is to give patients the look they want. I tell patients that if you take care of your face, you can stop the signs of aging, Dr. Ourian said.
Beverly Hills, CA (PRWEB) March 24, 2009
Dr. Simon Ourian, a leading authority on non-surgical facial rejuvenation, appeared March 17 on CBS TV's The Doctors show to explain how his patients reduce the effects of crow's feet and other signs of aging.
The Doctors TV Show produced by Dr. Phil McGraw and his son Jay McGraw, invites top physicians, pediatricians, plastic surgeons, and reconstructive surgeons to speak about a variety of health topics.
The Doctors television show called on Dr. Ourian to appear on the CBS TV show to share his expertise. The doctor, who appeared with Dr. Drew Ordon on the CBS Los Angeles show, regularly offers advice about skin care, skin care products, anti wrinkle creams, skin treatments and anti aging products.
'"You can make a person look younger, better and fresher without major down time and without major cost. My job is to give patients the look they want. I tell patients that if you take care of your face, you can stop the signs of aging, Dr. Ourian said. "This is a young, youth oriented society. If you look better, people will perceive you in a better way. You will have more self esteem.''
Ourian told the Doctors TV show that he talks with patients about Botox injections, laser skin resurfacing and dermal fillers. These procedures are cost-effective, less invasive and safer alternatives to eyelid surgery, plastic surgery and cosmetic surgery.
One of the first signs of aging are crow's feet, wrinkles that appear at the corners of the eyes. Crow's feet are created by the flexion of the orbicularis oculi muscle, a circular, sphincter-like muscle surrounding the eye. The muscle protects the eye from brightness and physical contact. For example, we squint to protect our eyes when it's sunny out, or when we face high winds.
While home remedies including the use of a hat or visor, moisturizers, sunscreen and exfoliation can help, Dr. Ourian is able to erase these crow's feet in less than an hour using a variety of techniques.
"I usually hand the client a mirror and say, 'Let's discuss the issues that bother you,' In order to achieve the result my patients are looking for, I believe it is important to carefully listen to all their suggestions, questions, and comments,'' Dr. Ourian said. ''Once I have an understanding of their expectations and goals, I meticulously address the appropriate areas. It is my personal goal, to achieve the desired results for each my patients."
The host of the CBS Daytime show is ER doctor and The Bachelor contestant Dr. Travis Stork. Other doctors on the show include pediatrician Dr. Jim Sears, obstetrician/gynecologist Dr. Lisa Masterson, marriage and family therapist Tara Fields, and Ordon, a plastic surgeon. More information about the show is available at thedoctorstv.com. CBS podcasts are available.
The Doctors talk show chose Dr. Ourian of Epione Medical Corporation in Beverly Hills, California to speak because according to BOTOX® producer, Allergan Inc., Dr. Ourian is the number one provider of this wrinkle-busting treatment. He performs more BOTOX® injections on a yearly basis, than any other physician in California. Epione is currently among Allergan's elite Diamond Program (only awarded to the top 1% injectors in the country).
The horizontal wrinkles of the forehead, the vertical "frown" wrinkles of the brow (between the two eyebrows) and the crow's feet beside the eyes are areas that are extremely well suited to treatment with Botox, said Dr. Ourian.
Patients marvel at the results after receiving these treatments at Dr. Ourian's Epione Medical Corporation.
''I received Botox treatment last month for the first time,'' says Los Angeles area resident Olivia, who came to Dr. Ourian to treat wrinkles in her forehead. ''I love the result; I would recommend him to everyone.''
Dr. Ourian also helps so many patients eager to erase acne, scars and other imperfections. He developed the Coolaser™, which he calls ''the wave of the future.'' As men and women age, the collagen in their skin shrinks and loosens. Coolaser™ stimulates the body to make more collagen. That jolt of collagen covers acne, scars and aging. Alternatives, such as collagen injections, fade over time while the collagen created by the laser is retained in the skin for a longer period.
Dr. Ourian's Epione Medical Corporation, located in Beverly Hills Golden Triangle, is among the most comprehensive and state-of-the-art laser and aesthetic surgery centers. Dr. Ourian has been a pioneer for laser technology and non-invasive aesthetic procedures not only with BOTOX® and Coolaser™, but also with Restylane, Juvéderm, Radiesse and Sculptra. These treatments are used for correction or reversal of a variety of conditions such as acne, acne scars, acne scar removal, skin discoloration, lip enhancement, wrinkles, stretch marks, varicose veins, unwanted hair, and tattoos and cellulite. For further information please contact 888-951-3377 or visit: http://www.epione.com.
# # #