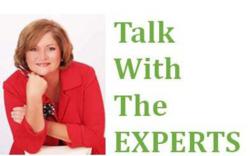 "When marketing is under sales, and a senior executive is over both sales and marketing--that's the only time I have seen true alignment."
Atlanta, GA (PRWEB) March 28, 2012
Executives agree that marketing and sales alignment is critically important, but most companies don't make the grade. Marketing and sales executive guests on Talk With the Experts—a monthly webinar series hosted by the CEO of The Experts Bench, Jodi Bailey Gill--shared best and worst case scenarios as well as techniques to align marketing and sales.
Guest executives--Peter Alexander, CMO of Roamware (formerly with Cisco); Keith Conley, EVP of Document Technologies; and Dan McDade, the owner of PointClear--echoed the results of a recent Experts Bench survey that highlighted poor internal ratings for alignment, which might be a surprise to CEOs. The Experts Bench, an industry leader providing expert marketing resources to the Global500, acknowledged that marketing and sales alignment is a key challenge in revenue growth. A recap of the webinar findings can be viewed on the video Marketing Alignment. http://bit.ly/GWWk9X
Examples of poor alignment included premature product launches, incorrect pricing and inconsistent messaging. Office politics, budget restrictions and poor organizational structure can all contribute to misalignment. Conley emphasized that organizational structure plays a huge role in alignment, "When marketing is under sales, and a senior executive is over both sales and marketing--that's the only time I have seen true alignment."
Best practices for alignment were also discussed. Alexander and Conley both agreed that joint planning of marketing with sales is a must; they need to work together to define their goals, target markets and how to measure results. Conley suggested marketing and sales make a commitment to attend an annual planning workshop to define the top five initiatives and overall key measurements. "A workshop is a great way to start off alignment," Conley stated.
Another alignment best practice: Marketing and sales must clearly define what a "qualified lead" means, and agree to a plan of execution and tracking. McDade explained that leads can be a source of conflict: "One of the problems that occurs in many companies is that marketing has defaulted to a cost-per-lead mentality without a lot of focus on lead quality. That really exasperates the problem with sales. It's going to take a CEO or a Senior VP of Sales and Marketing in many companies to fix this problem."
Alexander summarized points made by all the experts: "For marketing to be well-protected and get the budget it needs, alignment with sales is key."
On the next Talk with the Experts on Wed April 25th, The Experts Bench will explore "Co-opetition-- Collaborating with Competitors." Experts will address the impact of co-opetition on the competitive landscape, marketing and sales, the client relationship, and competitive intelligence. Please call The Experts Bench at 866-775-6810 or email if interested in attending.
The Experts Bench, Inc is an industry leader in providing expert marketing resources to the Global500. The company focuses on marketing intensive industries, with a deep understanding of clients' environments. Marketing engagements empower Global500 companies to execute superior performance quickly with the necessary functional marketing human capital. Talk With the Experts is a monthly webinar on timely marketing topics hosted by The Experts Bench CEO Jodi Bailey Gill. For a copy of the webinar or information regarding The Experts Bench leading marketing consultants, contact Cindy Caldwell at 866-775-6810.