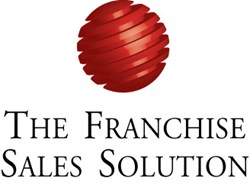 We are excited to partner with with TFSS to provide our broker network a greater number of strong franchise opportunities.
Tampa, Florida (PRWEB) December 27, 2013
The Franchise Sales Solution's growing list of clients has found new interest. Franchise Counselor which provides education for individuals looking for franchise opportunities is excited to provide a new and diverse group of successful franchise opportunities to their growing franchise broker network.
Kevin Ghezzi, with Business Trade Group and Franchise Counselor stated, "This is exciting for us, as we are constantly looking for new franchise opportunities to share with our broker networks and The Franchise Sales Solution represents some new and exisiting brands that are getting ready to accelerate their growth." The Franchise Sales Solution represents a growing number of brands that have outsourced their entire franchise sales department.
"Our goal is to provide a real value to our clients," said John Armatas, President of The Franchise Sales Solution. He added, "The partnership with the Franchise Counselor will provide a new vertical of lead generation for our clients."
The partnership will immediately engage a number of independent franchise brokers and Ghezzi and Armatas are re-vamping the Franchise Counselor franchise website to add a educational section for individuals looking for information on purchasing a franchise. "This is a great opportunity for us to expand our reach into the franchise industry while providing a greater value for our clients," Armatas stated.
ABOUT THE FRANCHISE SALES SOLUTION
The Franchise Sales Solution, is a Tampa based franchise sales and development company. Each partner has owned and operated both small business and franchise operations and has a unique understanding of the challenges that entrepreneurs face in growing their companies. For additional information on the franchise systems they represent or to discuss their services contact, John Armatas at 855.844.8377.
ABOUT FRANCHISE COUNSELOR
Franchise Counselor, is an Atlanta based company that provides consultation to individuals that are interested in purchasing a franchise opportunity. For additional information on the services which are provided contact, Kevin Ghezzi at 770.578.9208.