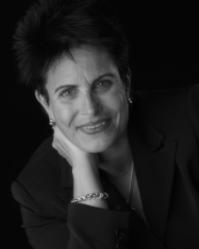 International Fraud Awareness Week plays an integral part in the fight against fraud. It is important that fraud advocates continue to educate the public to prevent future fraud victimization. -- Linda Webb
Fort Lauderdale, FL (PRWEB) November 13, 2012
Fraud-fighting expert, Linda Webb, President of Contego Services Group, also known as The Fraud Dog, has dedicated her career to the fight against fraud. Webb's most recent fraud fighting endeavor is the creation of her International Fraud Awareness Week video, which highlights four anti-fraud tips and stars her animated sidekick, Buster, the fraud fighting dog. The first anti-fraud tip highlighted in the video demonstrates the importance of properly reviewing your monthly credit card statements since fraudulent transactions are often overlooked. Be sure to contact your credit card company if you notice any suspicious transactions. The next anti-fraud tip is to always protect your passwords. Fraudsters are aware that people tend to use family names, pet names, and birthdates as their passwords, so we encourage you to use unique passwords that include numbers. The third tip is to be cautious while using public Wi-Fi. The fraudsters can hack into your computer, and public Wi-Fi's often lax security makes it easier to access your personal information. Cyber fraud is becoming easier to commit, as data is king to the fraudster. Lastly, Buster, Webb's sidekick, the fraud fighting dog, has a tip for kids: Before you send a text on your cell phone, make sure you know who you're texting.
"International Fraud Awareness Week plays an integral part in the fight against insurance fraud. It is important that fraud advocates continue to educate the public to prevent future fraud victimization," said Linda Webb, fraud expert.
Linda Webb is a leading fraud expert and also the president of a successful insurance services company, Contego Services Group, LLC. Contego provides game-changing insurance services and cost containment solutions. Services include Investigative Services, SIU & Fraud, Subrogation, Due Diligence, Loss Control, and Transportation & Translation. For additional information on Contego Services Group please visit http://www.ContegoServicesGroup.com or contact Jessica Custer at 954-556-1616.
Media Contact:
Jessica Custer
954-556-1616
http://www.thefrauddog.com
JCuster(at)ContegoGroup(dot)com
###