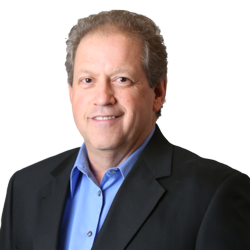 Whether it be in the corporate board room, on the Facebook pages of employees or on the twitter feeds of key sales and marketing people, social media are significantly effecting how information flows around office, corporate and industry circles
DENVER, Colorado (PRWEB) February 06, 2013
Brad Friedman, JD president of The Friedman Group, LLC, an inbound and social media marketing firm in Denver, Colorado will lead the Institute for Enterprise Ethics' sixth peer-to-peer roundtable discussion on current issues in the Ethics and Compliance arena on February 7, 2013. This peer-to-peer roundtable discussion will feature a dialog on "Social Media and the Ethics and Compliance Program".
The Institute for Enterprise Ethics is affiliated with the Daniels College of Business at the University of Denver. The roundtable will be held on Thursday, February 7 from 8:00 a.m. to 12:00 noon at the Joy Burns Center on the DU campus. A continental breakfast and convenient parking will be provided.
Participants in previous roundtables hailed the experience for:

"Learning from other real exec's working in the corporate world."
"The open dialog and exchange of practical opinions and different points of view"
"Learning about other companies' approaches and how their programs are working"
"Whether it be in the corporate board room, on the industry blogs, on the Facebook pages of employees or on the twitter feeds of key sales and marketing people, social media are significantly effecting how information flows around office, corporate and industry circles. Such a free-flowing, unregulated and ubiquitous network of communication raises some new and untested issues for the design and management of a company's ethics and compliance program," noted Daniel Sweeney, Director of the Institute for Enterprise Ethics. Topics he expects the group of at least 50 high-level compliance experts to discuss include:
What are the limits and allowances for employer monitoring of employee social media activity and how do these vary around the world?
How can social media be employed to make the ethics and compliance program more effective?
What are the principle risks posed by the ubiquity of social media to and effectiveness of the ethics and compliance program?
What are some of the "best practices" for adapting the ethics and compliance program to the new world of social media?
This discussion will be led by Brad Friedman, JD and Professor Corey Ciocchetti, Associate Professor in the Business Ethics and Legal Studies Department of the Daniels College of Business. Mr. Friedman is the founder and president of The Friedman Group, LLC an inbound marketing and social media consulting firm specializing in serving professional organizations including attorneys, CPA's and financial services firms. Professor Ciocchetti teaches classes on Business Ethics, Business Law, Employment Law and Constitutional Law and specializes in law and technology and online privacy. Corey is one of the University's most popular and highest-rated professors.
There is still time to RSVP to Ann Schafer, Institute for Enterprise Ethics Program Coordinator at Ann.Schafer(at)du.edu, or 303.871.4820, and to learn more about the Institute please see: http://www.enterpriseethics.org.
About The Friedman Group, LLC
The Friedman Group, LLC works to enhance the online image of Attorneys, CPAs, Financial Services Providers, Doctors, Dentists, Business Owners and other Professionals. We offer Inbound and Social Media Marketing specifically tailored to the needs of these professionals and businesses. We assist by first developing a strategy to generate leads and engage clients, prospects and referral sources through the power of social media to grow your business. For more information, please visit our website at http://friedmansocialmedia.com or call us at 720-248-8185. You can also join us socially on Twitter @bradfriedman, on Facebook at http://facebook.com/TheFriedmanGroup, or on LinkedIn http://linkedin.com/in/bfriedman.