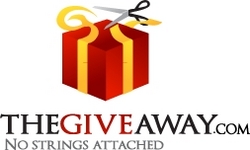 We want people to be able to win, no catches, no gimmicks, literally no strings attached. So, that's what we do.
Sellersburg, IN (PRWEB) February 3, 2011
A new giveaway website is allowing registered users a chance to win premium products and services completely free, with no catch. In a struggling economy, especially at the very beginning of the year, it certainly would be great to get something for nothing. The new website, http://www.TheGiveAway.com allows its users do just that, with no strings attached.
The website is giving away premium items like Apple iPads, Amazon Kindles, Coach handbags, Xbox 360 and Playstation 3 gaming bundles and much more, simply for registering on the site and clicking a button.
How the giveaway works is simple. Register with your first name and email address, and click on the button that says "Get it Free." Each giveaway has a start and end time and the winner is selected at random between those times. Most of the time, since there is only one winner for each giveaway, you will reach a page that has a button that says "Try again." There is no limit to the number of times you can click to try and win a giveaway, and the items change frequently. If you are the lucky winner, just provide an accurate shipping address and the prize will be sent straight to your door. Shipping and handling is also provided free of charge, it's as simple as that. In case you're wondering how they give all of this stuff away, TheGiveAway.com generates revenue by displaying advertisements while users try to win a giveaway.
TheGiveAway.com founder Chad Hinton explained why he started the site. "Every other sweepstakes or giveaway web site has a catch," Hinton said. "You have to fill out surveys or join a mailing list for a chance to win. We want people to be able to win, no catches, no gimmicks, literally no strings attached. So, that's what we do."
The response has been great, and the number of registered users has been steadily increasing by the hour since the formal launch of the website on Dec. 23, 2010. The intention of the website is to garner as much attention to their giveaways as possible. The more users that register on the site, the bigger and better the giveaways could become.
"The best part so far," Hinton said, "has been the surprise from winners when they actually receive their giveaway and realize that for once, it really wasn't too good to be true."
Internet users interested in learning more about the current or upcoming items that will be given away can visit TheGiveAway.com for more details. Those seeking to advertise or sponsor giveaways are also encouraged to visit the site.
# # #