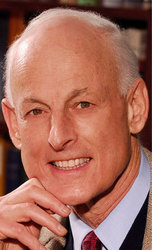 The gold standard was, and could be again, the stable American and international monetary institution – encouraging financial order, growth, and prosperity
Greenwich, CT (PRWEB) February 7, 2011
The Lehrman Institute is pleased to announce the launch of The Gold Standard Now, at http://www.thegoldstandardnow.org. This newly launched news and commentary aggregator is focused on domestic and international monetary policy issues. It provides visitors with the latest information on what the classical gold standard is (and isn't), its history, the passionate debate it sparks at present, and its likely future readoption.
The classical gold standard means that the American government defines its currency as a fixed amount of gold of a certain weight and purity. Many kinds of monetary systems have been tried over thousands of years; however the classical gold standard is the one system that is the least imperfect.
The gold standard is in the news; every week brings interesting and encouraging developments. TheGoldStandardNow.org keeps track of these new developments and will help get citizen voices heard as the gold standard becomes a more prominent issue.
The Lehrman Archives contains economic and monetary policy articles written by John D. Mueller, Director of the Economics and Ethics program at the Ethics and Public Policy Center and Lewis E. Lehrman, co-author of Money and the Coming World Order and The Case for Gold. These articles provide a unique, timeless view of the issues of international monetary policy and the gold standard.
Real-time daily news updates on global currency and monetary policy can be found in "Breaking News". "Nuggets" includes commentary from policy experts such as Ralph Benko, author of many articles on the gold standard, most recently at The Washington Examiner, Forbes.com and Foxnews.com.
"The gold standard was, and could be again, the stable American and international monetary institution - encouraging financial order, growth, and prosperity" says Lewis E. Lehrman.
About The Lehrman Institute
The Lehrman Institute is dedicated to public policy, educational and historical research. It was founded in 1972 by Lewis E. Lehrman. The Lehrman Institute has sponsored a wide range of research and discussion in the fields of economics, historical research, foreign policy, and urban policy.
For further information about The Gold Standard Now, visit http://www.thegoldstandardnow.org.
# # #