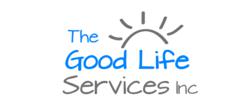 The competitor to be feared is one who never bothers about you at all, but goes on making his own business better all the time. – Henry Ford
New York, NY (PRWEB) January 13, 2013
Backed by decades of marketing expertise and service, The Good Life Services Inc. is offering a one-day, limited-attendance internet marketing seminar for small business owners who struggle with the challenges of securing and growing online-driven profits in today's competitive economy.
The Internet Marketing Enlightenment Event will address how internet marketing has become an essential tool for modern entrepreneurs and small businesses pursuing success. Yet too often, obstacles such as high cost, limited staff and scheduling resources, overwhelming complexity, and lack of experience or confidence prevent small businesses from being able to invest in truly effective online outreach.
But without internet marketing, business owners will constantly struggle for even the slightest brand exposure or industry influence, while missing out on countless sales and new customers!
The Good Life Services Inc.'s Internet Marketing Enlightenment Event provides a powerful solution for this problem by teaching small business owners exactly how they can integrate and employ the most effective internet techniques with their current business plans.
The Internet Marketing Enlightenment Event is designed to help small business owners regularly secure thousands, if not hundreds of thousands of untapped sales through a comprehensive understanding of internet marketing technology...plus save thousands more from being wasted on ineffective marketing efforts.
This event will take place on Sunday, January 20th, 2013, at Four Points Sheraton Plainview, 333 South Service Rd, Plainview, NY 11803. The time will be from 9AM to 4PM.
The Internet Marketing Enlightenment Event is sponsored by LIREIA (Long Island Real Estate Investors Association), which is dedicated to providing quality education for entrepreneurs, small business owners, and real estate investors.
Richard Dumaresq, Creative Marketing Strategist, Conversion Specialist, and Owner of The Good Life Services, Inc., said this about the event: "We're excited to help attendees understand not just how internet marketing should be done, but also why it should be implemented in certain ways. They'll no longer have to fear taking a blind approach to internet marketing, or worry that all their efforts are for nothing."
With a limited number of seats available, business owners are urged to make reservations immediately. Attendance can be secured either by calling (631) 504-6096 or using The Good Life Services, Inc.'s contact form.
The Good Life Services Inc. is a creative internet marketing firm that specializes in integrated online marketing solutions for a wide range of businesses. Its team of internet marketing experts effectively employs a comprehensive array of digital outreach strategies to create exciting and interactive online experiences, capture audience attention, and strengthen business/client relations.
Richard Dumaresq is an internet marketing strategist and conversion specialist. He educates business owners and entrepreneurs on internet marketing through numerous annual events and seminars, believing it is an essential element in achieving the "Good Life" everyone deserves. For further details about the Internet Marketing Enlightenment Event, The Good Life Services itself, or to request an interview with Richard, visit the main website or contact:
The Good Life Services Inc
167 Middle Country Road
Middle Island, NY 11953
(631) 867-2593
Info(at)TheGoodLifeServices(dot)com
http://thegoodlifeservicesinc.com