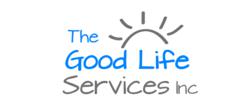 Sometimes when you innovate, you make mistakes. It is best to admit them quickly and get on with improving your other innovations. – Steve Jobs
(PRWEB) January 14, 2013
In the advent of the 21st century, with a large number of giants competing in any particular market, promotion of a business is essential. In the day and age of ubiquitous internet and exquisite media, business owners tend to fall prey to companies that promise utmost results but more often than not do they find themselves at more or less the same position as they were before. Even after going through complex agreements, tough conditions and rigid sums of cash, the marketing eventually starts seeming redundant."The Internet Marketing Enlightenment Event" will be composed of various different marketing strategies; calling upon business owners to learn how exactly can be reap fruit in this pursuit of success.
The seminar is aimed at helping business owners maintain an excellent foothold in the marketing scenarios of today, resulting in an immense number of sales and an immaculate bonanza of new customers. With the renowned marketing expertise of the company, the seminar will also discuss the numerous strategies of marketing and how entrepreneurs should integrate those for complete efficacy.
The seminar will take place on Sunday, January 20th 2013, at Four Points Sheraton Plainview, 333 South Service Rd, Plainview, NY 11803. The time will be from 9AM to 4PM.
The Long Island Real Estate Investors Association, LIREIA, aimed at ensuring a better, flourishing community, will be sponsoring the "Internet Marketing Enlightenment Event".
"We're really looking forwards to teaching the attendees how exactly can they convert regular online marketing into tons of sales and enviable attention!" said Richard Dumaresq, Creative Marketing Strategist, Conversion Specialist, Owner of The Good Life Services Inc.
The company has received a multitude of requests for seat reservation for the seminar; urging business owners to reserve seats for themselves as soon as possible because the event can only cater limited attendance. Reservations can be made by calling (631) 504-6096, or by visiting the company's website.
The Good Life Services Inc. is a creative internet marketing firm that specializes in integrated online marketing solutions for a wide range of businesses. Its team of internet marketing experts effectively employs a comprehensive array of digital outreach strategies to create exciting and interactive online experiences, capture audience attention, and strengthen business/client relations.
Richard Dumaresq is an internet marketing strategist and conversion specialist. He educates business owners and entrepreneurs on internet marketing through numerous annual events and seminars, believing it is an essential element in achieving the "Good Life" everyone deserves. For further details about the Internet Marketing Enlightenment Event, The Good Life Services itself, or to request an interview with Richard,visit the main website or contact:
The Good Life Services Inc.
167 Middle Country Road Middle Island, NY 11953
(631) 867-2593
Info(at)TheGoodLifeServices(dot)com
http://thegoodlifeservicesinc.com