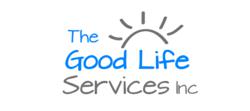 You can fool all the people all the time if the advertising is right and the budget is big enough. – Joseph E. Levine
New York, NY (PRWEB) January 15, 2013
Richard Dumaresq will be highlighting the most important aspects of Internet Marketing to entrepreneur on the 20th of January. Often termed to be vital for any particular business, Online Marketing carries immense weightage. In this due course, small business owners are often flooded with a lot of redundant information and companies tend to extract cash out of them, time and again. Even after the business owner goes through all of this, he only reaps negligible attention without many sales. The problem lies with the ways through which a business is marketed. Addressing all such issues and educating business owners how exactly they can revolutionize the way their business is marketed, The Good Life Services Inc. is exerting its expertise to conduct an "Entrepreneur Enlightenment Seminar".
The seminar will take place on Sunday, January 20th 2013, at Huntington Hilton, 598 Broad Hollow Road, Melville, NY 11747. The time will be from 9AM to 4PM.
The seminar will be sponsored by the socially active communal organization, Long Island Real Estate Investors Association, LIREIA.
The Good Life Services Inc. already carries an excellent reputation when it comes to online marketing, with the renowned Richard Dumaresq, owner of the company, speaking at the event, the seminar is aimed at discussing effective business marketing strategies, while educating entrepreneurs what exactly do they need to do in order to get results quick.
"We've worked in this field for quite some time now, what we've accumulated in all these years, we'll be hoping to convey jewels from that to our attendees" said Creative Marketing Strategist and owner of The Good Life Services Inc., Richard Dumaresq. The company has started to receive an overwhelming response for the event and has urged prospective attendees to make a reservation as soon as possible due to the capacity limit of the venue. Reservations can be made by placing a call at (631) 504-6096, or by visiting the company's website.
The Good Life Services Inc. is a creative internet marketing firm that specializes in integrated online marketing solutions for a wide range of businesses. Its team of internet marketing experts effectively employs a comprehensive array of digital outreach strategies to create exciting and interactive online experiences, capture audience attention, and strengthen business/client relations.
Richard Dumaresq is an internet marketing strategist and conversion specialist. He educates business owners and entrepreneurs on internet marketing through numerous annual events and seminars,believing it is an essential element in achieving the "Good Life" everyone deserves. For further details about the Internet Marketing Enlightenment Event, The Good Life Services itself, or to request an interview with Richard, visit the main website or contact:
The Good Life Services Inc.
167 Middle Country Road Middle Island, NY 11953
(631) 867-2593 Info(at)TheGoodLifeServices(dot)com
http://thegoodlifeservicesinc.com