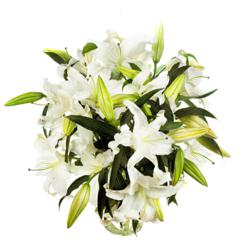 The charitable gifting program allows The Grower's Box to support an important women's organization, while pleasing others with beautiful flowers
Winston-Salem, North Carolina (PRWEB) April 24, 2012
The Grower's Box is pleased to announce the creation of a charitable gifting program and corresponding partnership with Women's World Health Initiative (WWHI) for Mother's Day 2012.
Since inception over 8 years ago, The Grower's Box has provided customers the highest quality fresh cut wholesale flowers and wedding flowers at competitive prices. While most visible efforts are focused on exceptional customer service, attention to detail, and world-class flowers, the company firmly believes in the importance of 'giving back'. The charitable gifting program allows The Grower's Box to support an important women's organization, while pleasing others with beautiful flowers
The Women's World Health Initiative (WWHI) is committed to improving the health of mothers around the world. WWHI's mission is to save and improve the lives of mothers and their infants, particularly in rural populations. Women are losing their lives at an alarming rate due to preventable complications during childbirth. Women in rural areas need access to local healthcare workers who are trained in emergency obstetrical procedures. WWHI is making this happen.
From now through Mother's Day The Grower's Box will donate 15% of all sales of the Casa Blanca Lily Bouquet to the Women's World Health Initiative. For a detailed description of this bouquet and additional information on WWHI, please visit this promotion online at http://www.growersbox.com/wwhi.
For more information on The Grower's Box, visit www(dot)growersbox(dot)com. The Grower's Box, LLC is a privately held company that provides wholesale, retail, and consumer markets with premium fresh-cut wholesale flowers, wedding flowers and retail gift bouquets. A customer-oriented and service-driven company, The Grower's Box, LLC was established in February of 2004.