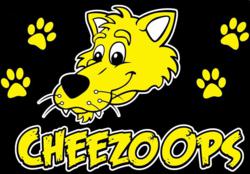 Denver, CO (PRWEB) July 12, 2012
The Harris Law Firm, Colorado's largest domestic relations law firm, and "Colorado's Family Law Team" is committed to protecting children as a part of their practice area. To further their commitment to Colorado's kids, the firm is proud to become a new sponsor of an organization who whose sole focus is to keep children out of harm's way.
The internet safety team, Cheezo provides internet safety programs for school age children in the State of Colorado. The Cheezo Internet Safety Team, headed by Investigator Mike Harris, was the first to conduct internet investigations starting in 1996, and since the programs inception, the team has provided over 2,000 educational presentations. The safety program is designed for an age specific audience, and organized in an assembly format.
Mike Harris is currently assigned as the supervisor of the Child Sex Offender Internet Investigations Unit with the Jefferson County District Attorney's Office. Mike has 33 years experience in law enforcement. Since 1991, with the Lakewood Police Department and now with the district attorney's office, Mr. Harris has investigated Crimes against Children cases. In 1996, Mike was the first in Colorado and one of the first in the U.S., to utilize the Internet to seek out sex offenders who prey on our children. Mike has arrested over 575 sex offenders who use the Internet to seek out children. Mike has presented in this area over 3000 times, both locally and nationally. Mike has been on featured on Oprah, Court TV, Dr. Phil, ABC Evening News, CBS News, NBC News, A&E Investigative Reports and many other shows locally and nationally. Mike has been recognized by the F.B.I. for his efforts in keeping children safe.
The Harris Law Firm wants to help Colorado parents educate our kids about internet safety. To schedule a presentation with the Cheezo Team at your kids school, please call Investigator Mike Harris at: 303-271-6936.
District Attorney
500 Jefferson County Parkway
Golden, CO 80401
303-271-6800
Set up as a 501(c)(3) non profit organization, the Cheezo Educational Program accepts donations to DA Community Partnership, c/o Mike Harris, 500 Jefferson County Parkway, Golden, CO 80401.